Myonex understands that clinical trials are complex, ever-changing, and expensive. "One size fits all" solutions don't work. Over 30 years, we've built a comprehensive suite of sourcing and supply services to address this reality with dedicated teams to serve your trial's specific needs.
MYONEX'S SERVICES WORK HARMONIOUSLY TOGETHER FOR YOUR GLOBAL TRIAL TO:
We have the flexibility to create solutions for your trial's unique needs and challenges. Myonex is your trusted clinical trial supply partner.
Our expansive partner depot network supports clinical trial distribution to over 70 countries.
The Myonex network includes:
facilities in the U.S., the United Kingdom, and Denmark
distribution hubs in Germany and Singapore
a strategic partner depot network spanning countries in Europe, North America, Latin America, Asia Pacific, Middle East, and Africa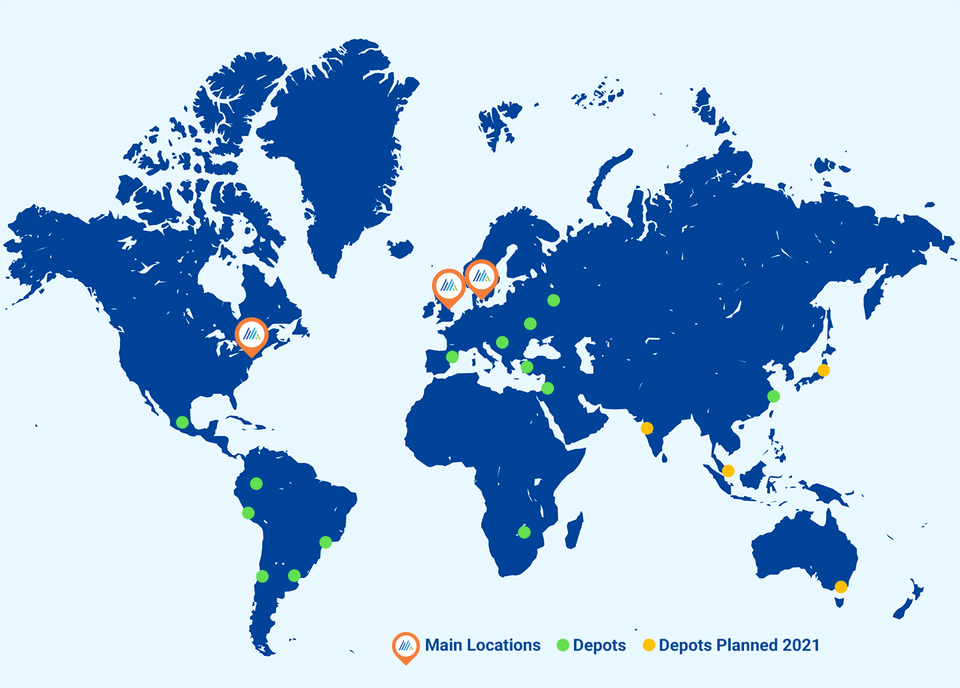 expert problem-solving and tailored solutions for any challenge
speedy access to the right supply of drugs so the trial can start on time
tools for reducing overage to eliminate waste
flexibility to change drug supply requests
ways to reduce costs
answers to your inquiries
Experience the simplicity of working with a single vendor who can handle:
comparator drug sourcing and supply
packaging and distribution
returning or redistributing unused drugs
providing all equipment and supplies needed for the trial, from IVs and tubing to refrigeration — and everything in between.
Let's discuss how we can help you plan your next global clinical trial.