Successfully Navigating Healthcare Trends Thanks To Innovative Medical Devices:
Multi-dose systems, reusable devices, drug reconstitution, and combining multiple features into user-friendly devices.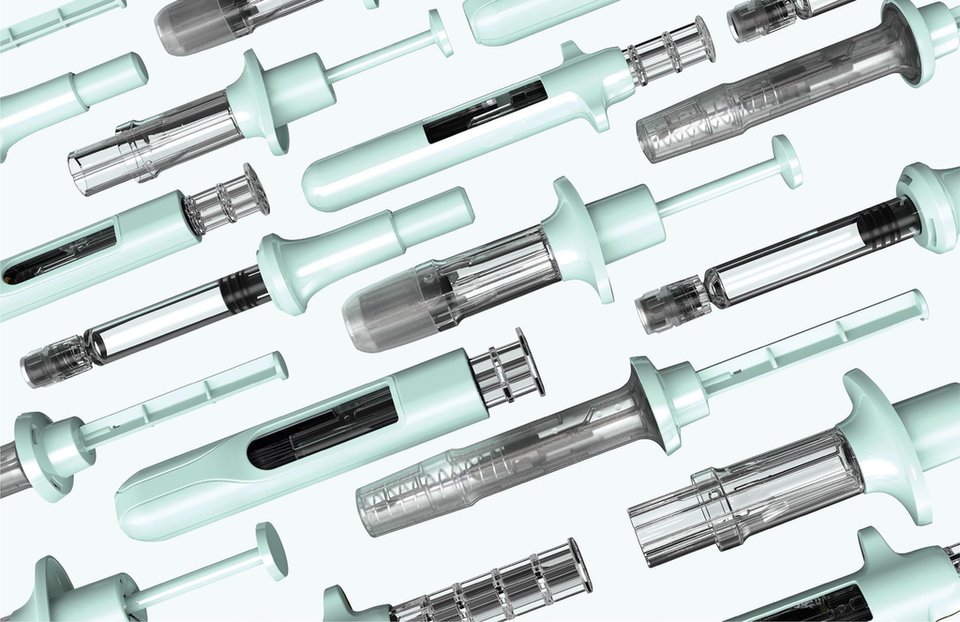 The healthcare sector has been undergoing major changes in recent years. These changes are expected to continue and likely accelerate in the next decade. Many of the trends driving this evolution of the industry will affect the type of devices pharma companies will require in combination with their products.

Chronic diseases
Chronic diseases are on the rise and one major cause of this expansion is aging population1. To support this growing need and thanks to technological breakthroughs in drug development2,3, biologics and biosimilars came to the forefront of chronic disease treatments4,5. However, these new drugs are not without their share of challenges.

Biologics and biosimilars
Biologics and biosimilars tend to be sensitive to storage conditions6 and common sterilization processes, and are sometimes incompatible with standard primary containers. They also commonly have higher viscosities and require to be injected in larger quantities than small molecule formulations. In an attempt to reduce these complexities, lyophilization – also referred to as freeze-drying – became the most common strategy to improve the long-term stability7 of such products. As a result, pharmaceutical companies are increasingly developing their biologics and biosimilars in lyophilized form. This implies that their products will require reconstitution before being administered.
These manipulations are likely to be performed in homecare settings, in part due to the method and the frequency of chronic disease treatments. The need for such therapy is expected to intensify because of the increase in the proportion of seniors, and a global shortage in healthcare workers8. The current pandemic has further stressed the need to lighten hospitals' workload as much as possible.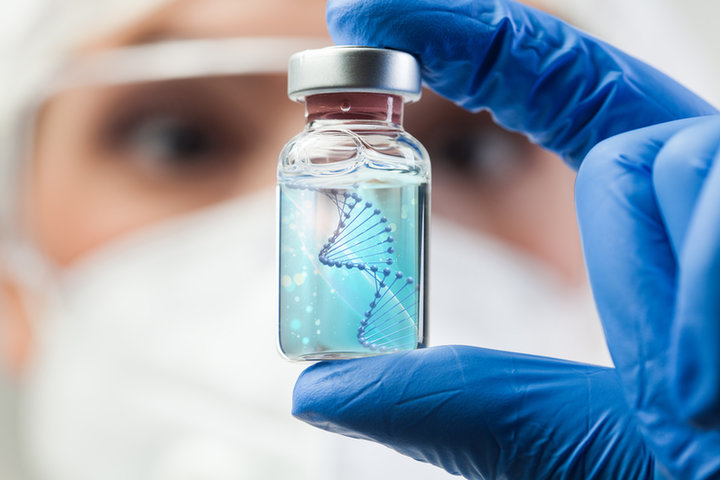 As a result
As a result, we observe a growing number of treatments requiring drug reconstitution and self-administration. The goal is for patients – especially those with chronic conditions – to be able to prepare their drug in a ready-to-inject format prior to self-administering their medicine, without the assistance of healthcare personnel. It is to be noted that national healthcare systems are also pushing for this approach as a cost-saving strategy9 that releases pressure on the medical infrastructure.

A final trend worth mentioning is the evolution of regulatory frameworks across various markets, which calls for more stringent safety standards for pharmaceutical devices. This translates into devices needing to integrate features such as needle safety, while providing high reliability and full product integration without increasing the number of user-steps.
The above-mentioned trends will consequently grow the need for specialty devices that enable drug reconstitution and self-administration (particularly injection) and that are easy and safe to use for all patient profiles. Unfortunately for pharma companies, readily available devices addressing such stringent requirements are not common, or may not be adequate for their specific needs.
Duoject Medical Systems provides development services for specialty medical devices, with a solid expertise in injection and drug reconstitution technologies, notably in cartridge-based systems. We can mitigate your project risk and speed-up time to market thanks to available options such as our PenPrep EVO device. This technology is ideal for multi-dose applications that are not stable in liquid form. It enables drug reconstitution between a 3 mL cartridge and a vial, whereby the reconstituted admixture is drawn back into the cartridge and can then be injected using common pen injectors.

In addition, we optimize ease-of-use and safety thanks to our strong experience in Human Factors. We also have the ability to tap into our portfolio of existing patented technologies, providing a headstart to your project and IP protection to help secure your market. Finally, we can offer cartridge filling services through our parent company Novocol Pharma, a CDMO specialized in fill/finish services for the pharmaceutical industry.
If you are developing a drug product in a lyophilized format that requires injection and a user-friendly interface, don't hesitate to get in touch with us to discuss how we can support your efforts and contribute to your long-term market success.
Contact information
DUOJECT
50 Chemin de Gaspé
Complex B-5 Bromont (Québec),
Canada
J2L 2N8

☎ 450-534-3666
info@duoject.com