Centessa Pharmaceuticals: forging a new path for pharma R&D
Created from a merger of ten start-ups backed by UK life sciences investment firm Medicxi, Centessa Pharmaceuticals is trying out a different approach to achieving the same goal of big biotechs. The company aims to build the infrastructure of a larger drug-maker around each of its component companies, which will be run as largely autonomous subsidiaries. Chloe Kent takes a closer look into the firm's unorthodox approach to R&D and rounds up some of its star acquisitions.
In February, a new kind of pharmaceutical company launched, backed by $250m in series A funding and taking a never-seen-before approach to R&D. Founded by life sciences venture firm Medicxi, Centessa Pharmaceuticals is made up of ten biotech start-ups plucked from the firm's funding portfolio.
The company now consists of four clinical stage programs, including two that are in late-stage clinical development, and over ten additional programmes spanning diseases with high unmet need across oncology, haematology, immunology, neuroscience and rare diseases.
Each subsidiary team works on a single program or biological pathway, rather than multiple smaller projects, which is part of what Centessa believes will help make it a success.
In a public statement, Centessa CEO Saurabh Saha said: "This approach encourages an environment where scientific teams are incentivised to maintain an unwavering focus on advancing medicines to key go/no-go inflection points based on data-driven decisions."
The company hopes that, through giving each subsidiary the flexibility to deploy capital as it sees fit, the teams will be uniquely incentivised to pursue research into drugs and indications, unburdened by the operational limitations of other pharmaceutical companies.
Centessa board of directors chairman Frencesco De Rubertis said: "The vision of Centessa is to build a pharmaceutical company with a unique operational framework that aims to reduce some of the key R&D inefficiencies that classical pharmaceutical companies face because of structural constraints.
"Our operations will be driven by an asset-centric approach, whereby each Centessa subsidiary is solely focused on the execution of its programmes, with oversight from the highly experienced Centessa management team. The ambition of applying asset centricity at scale is to be able to deliver life altering medicines to patients with improved efficiency by boosting R&D productivity."
GlaxoSmithKline abandoned a similar approach to R&D in 2017 when current CEO Emma Walmsley stepped up to the role, following limited success. At launch, Centessa's chief scientific officer was Moncef Slaoui, a pharma industry veteran who had worked at GSK for 30 years. Slaoui led R&D at GSK from 2006 to 2014, where he worked to repurpose the organisation's sprawling R&D operation into smaller, more focused units.
However, Slaoui was dismissed from his role at Galvani Bioelectronics, a joint venture majority owned by GSK, in March of this year after an independent investigation found he sexually harassed a female GSK employee several years ago. Slaoui has since stepped down from Centessa also.
The Centessa subsidiaries are: ApcinteX, Capella BioScience, Janpix, LockBody, Morphogen-IX, Orexia Therapeutics, Palladio Biosciences, PearlRiver Bio, Pega-One and Z Factor.
We take a closer look at some of the standout start-ups making up the portfolio.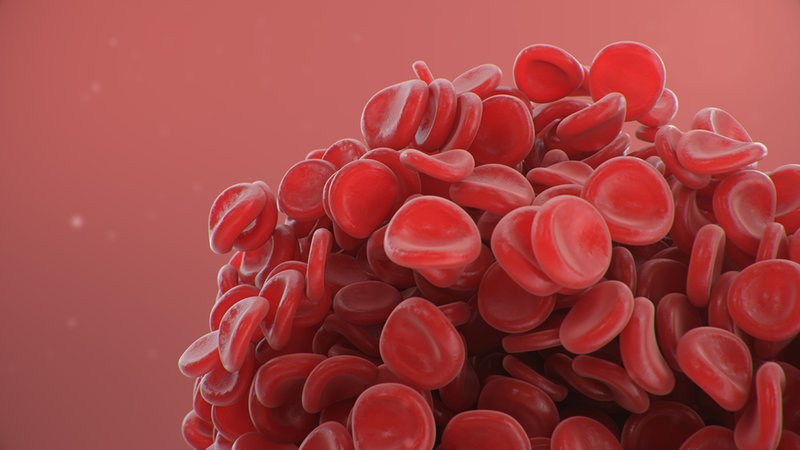 ApcinteX
University of Cambridge spinout ApcinteX is aiming to develop a new treatment for haemophilia, where patients receive a monthly subcutaneous injection instead of regular intravenous infusions.
Haemophilia is a hereditary condition in which the blood does not clot properly, leading to bleeding which does not stop. Most cases of haemophilia are severe and need preventative treatment, involving regular injections of man-made clotting medication.
The condition affects approximately half a million people worldwide, many of whom have limited access to treatment and would thus find a monthly treatment especially beneficial.
ApcinteX has developed a drug called SerpinPC, which may be able to provide a safe and convenient treatment for the disease. In February, it revealed results from the first part of its ongoing trial, which demonstrated a 55% reduction in all bleeding and a 72% reduction in spontaneous joint and muscle bleeding in the subjects.
This first part of the study only followed 12 subjects, but part two is ongoing, with 23 participants set to receive SerpinPC via monthly subcutaneous injection for six months. Results are expected in Q2 this year.
Morphogen-IX
Fellow University of Cambridge spinout Morphogen-IX is focused on developing bone morphogenetic proteins (BMPs) for the treatment of pulmonary arterial hypertension (PAH).
PAH is a rare, progressive disorder characterised by high blood pressure in the arteries of the lungs for no apparent reason, ultimately leading to heart failure and death as the blood vessels in the lungs narrow and close.
BMPs are a group of growth factors able to induce the formation of bone and cartilage in the body. Inactivating mutations in the bone morphogenetic protein type II receptor (BMPR-II) a membrane protein that binds to BMP9, are the most common cause of PAH.
BMP9 is normally produced in the liver and circulates in the blood to maintain the integrity of the endothelial cells that line the inner surfaces of blood vessels – including in the lungs.
This is something Morphogen-IX's lead candidate aims to target. In preclinical models of PAH, supplementation of BMP9 levels has been shown to prevent and reverse the disease.
Existing PAH therapies focus mainly on reversing the constriction of the blood vessels, but Morphogen-IV has developed MGX292, a protein-engineered variant of BMP9.
MGX292 can potentially restore the protective signalling pathway needed to maintain cellular integrity in the lungs and prevent cell death in the blood vessels.
Orexia Therapeutics
People with narcolepsy type 1 have low levels of a chemical called orexin, also known as hypocretin, a neurochemical that helps to regulate wakefulness and REM sleep.
The disease, commonly associated with excessive daytime sleepiness and uncontrollable sleep urges, also causes cataplexy, a sudden loss of muscle tone while awake, often triggered by strong pleasant emotions.
Orexia Therapeutics is working on both oral and intranasal treatments targeting orexin receptor-2, where they have the potential to directly address the underlying pathology of orexin neuron loss. These therapies also have the potential to help treat other neurological diseases characterised by excessive daytime sleepiness.
Orexia is a spinoff of the Japanese Sosei Group Corporation, created in February 2019 by Sosei and Medicxi and now merged into Centessa.
Palladio Biosciences
Palladio has now reached Phase III development on lixivaptan, a treatment for autosomal dominant polycystic kidney disease (ADPKD). ADPKD is a genetic disorder characterised by the growth of numerous cysts in the kidneys, which typically begins between the ages of 30 and 40 and tends to get worse over time. It is the fourth leading cause of kidney failure in the US and is a life-threatening, chronic and progressive disease.
Palladio's ALERT study, designed to assess the safety of lixivaptan in ADKPD patients who previously discontinued therapy with tolvaptan due to liver toxicity, dosed its first patient in November. Patients enrolled in the study will be treated with the drug for up to 58 weeks, with the aim of building up its safety profile.
Lixivaptan is functionally equivalent to tolvaptan, but to date has been free from the associated liver toxicity.
The drug was originally developed as a treatment for an electrolyte disorder that affects heart failure patients but was rejected by the US Food and Drug Administration in 2012. Rights to the molecule passed through several different hands before Chiesi licensed it to Palladio in 2017.
Z Factor
The third University of Cambridge spinout to join Centessa is Z Factor, a company that develops drugs to treat Alpha-1-Antitrypsin Deficiency (AATD).
People with the genetic condition lack a protective chemical in their bodies called alpha-1-antitrypsin due to a defect in the A1AT gene that encodes it, leading to lung and liver problems. The most common mutation causing AATD is called the Z mutation, which disrupts the normal folding of the protein.
Z Factor founder Professor Jim Huntington explains: "The low levels of correctly-folded A1AT in the lungs results in the development of emphysema in nearly all AATD sufferers.

At the same time, accumulation of Z-A1AT polymers in the liver can cause liver disease, sometimes manifesting as liver failure in newborns and more commonly cirrhosis and liver cancer as carriers of this mutation age."
The Z Factor team have been designing drugs that could correct the faulty A1AT folding in people with AATD and prevent the development of associated diseases.
In August last year, the company announced that the first human volunteer had been dosed with ZF874, a novel compound it has developed. The compound acts as a molecular patch for the faulty protein, allowing it to fold correctly. This relieves the liver burden of polymer accumulation and provides fully functional Z-A1AT in the circulation to protect the lungs.
In mice genetically engineered to express human Z-A1AT in their livers, oral doses of ZF874 were able to substantially increase levels of correctly folded protein in the blood and eliminated the accumulation of misfolded protein in the liver.