Cancer treatment uncertainty: European nations struggle with drug shortages
Experts in Europe detail the challenge with current cancer drug shortages and how regulators are trying to abate the scarcity. By Sally Turner.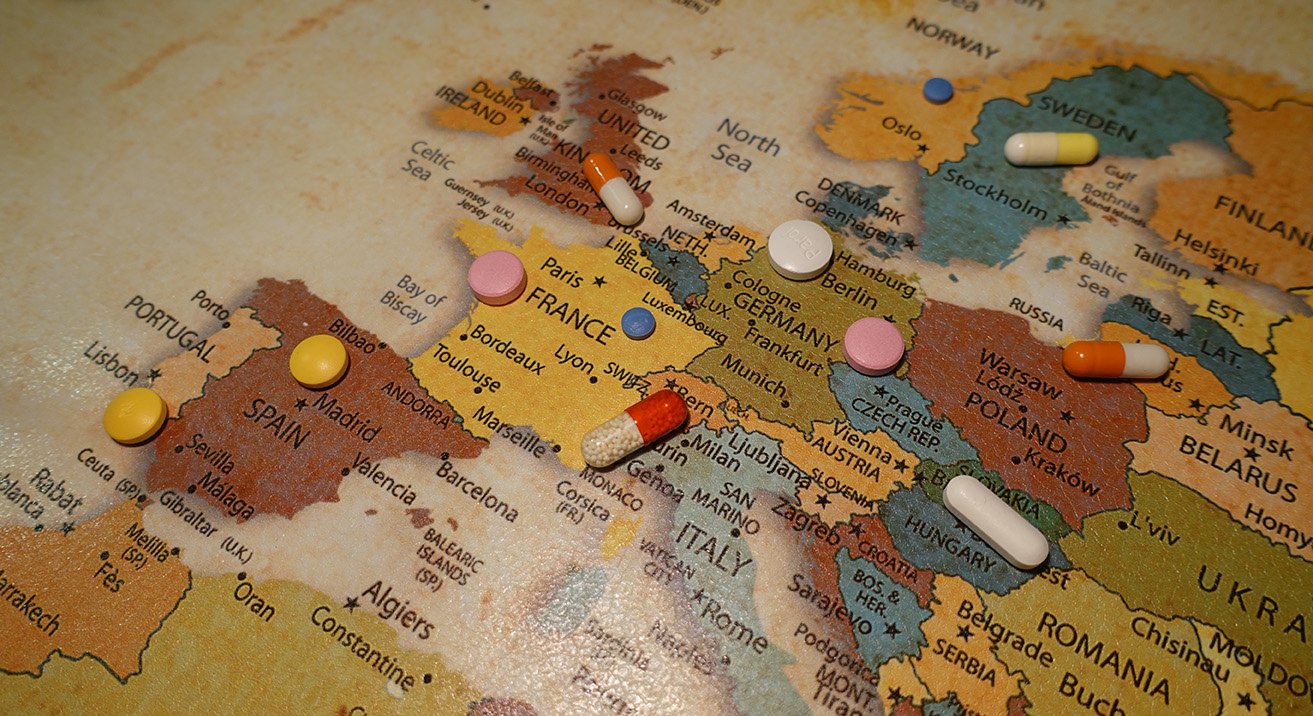 Shortages of drugs, especially those used in cancer treatment, have pushed European regulators to find ways to stay ahead of supply chain issues. Credit: Shutterstock/futuristman
With drug shortages still a global issue, medications to treat cancer are in particularly short supply. Europe is running out of some key chemotherapy agents that are off-patent and available as generics.
The European Medicines Agency (EMA) reports 20 products in ongoing shortage, of which several are used in oncological care. These include the chemotherapy agent nab-paclitaxel, both the original Abraxane, manufactured by Bristol Myers Squibb, and generic versions, key supportive care drug—Sanofi's Elitek (rasburicase), and Roche's Actemra/RoActemra (tocilizumab), a biological agent used to treat some severe side effects like cytokine release syndrome of cell-based oncological treatments. The Elitek shortage has been due to a delay in transferring the manufacturing process, whereas the increased demand for nab-paclitaxel and Actemra has outweighed current production capacities.
Dr. Dario Trapani is a breast oncologist and chair of the Cancer Medicines Committee at the European Society for Medical Oncology (ESMO). He says the increased use of nab-paclitaxel, especially as part of more innovative treatment regimens, has been one key driver of the shortage.
"I see a broader clinical use and an increased demand has not been counterbalanced by more production. Also, in the post-pandemic era, we may still experience consequences of the use of some of these agents for COVID-related complications, that may be the case for tocilizumab, amidst greatest increase of demand."
Professor Jean-Yves Blay, ESMO director of public policy, cites a key survey on medicine shortages conducted by the Pharmaceutical Group of the European Union (PGEU) in 2022.  Among groups representing pharmacies in 29 European countries, including European Union (EU) member states as well as Turkey, Kosovo, Norway and North Macedonia, almost 70% of the countries experienced a shortage of antineoplastic and immunomodulating agents. The oncology drugs bleomycin, vinblastine and vinorelbine are also reportedly in short supply in the EU.
Trapani says drug shortages in Europe are currently lasting around two to four months, but these are periods of "unacceptable austerity" as "often these medicines have few or no proven effective alternatives". This is having a detrimental impact on the health of patients and the sustainability of healthcare systems.
Impact of European regulations
Recognising that drug shortages cannot be addressed by any single country in isolation, ESMO launched a Call for Action in 2019 with key recommendations. Some of the issues have been addressed in the European Commission's proposal, published in April 2022 which states that the EMA's Executive Steering Group on Shortages and Safety of Medicinal Products (MSSG) will be tasked to adopt a list of critical medicines that require coordinated EU-level action.
Blay explains that one proposed legislative measure is the repurposing of medicinal products which, combined with the use of off-label medicines, offers an opportunity to combat medicine shortages for cancer treatments.
"It is a positive step that the proposed legislation allows entities not engaged in an economic activity to submit substantive non-clinical or clinical evidence for a new therapeutic indication," Blay says. "Repurposing of medicines is also crucial for rare cancers taking into consideration the limited availability of rare cancers medicines. [These] should be considered as a priority, included into shortages prevention plans and also into the European list of critical medicines."
Another possibility that could mitigate medicine shortages is a joint procurement of cancer medicines conducted by the European Commission which could allow the EU to negotiate prices for all EU member states. These negotiations will also be able to set a delivery date for medicines, especially for oncological drugs.
The European Commission's proposal has now been sent to the European Parliament (EP) and the EU Council for consideration and adoption of their positions ahead of entering a trilogue negotiation.
"Three co-legislators will agree on the final legislative text which is expected to be adopted late 2026 or mid-2027," says Blay. "However it is still subject to change. ESMO is committed to working with the EU institutions to ensure that this revision is completed."
API reshoring and oncology drug supplies
In the last 30 years, there has been a steady offshoring of active pharmaceutical ingredients (API) production away from Europe. "The current share of global generic API production value is 66% in Asia Pacific (India and China), 24% in the EU, 3% in North America, and 7% in the rest of the world," confirms Blay.
The limitations that come from reliance on imports were evidenced by the pandemic which initiated a discussion on strategic autonomy, industrial policy, and EU investment in 'right-shoring' API production in Europe.
Blay adds that in 2021, the European Commission included APIs as one of the areas that can be considered strategic for Europe's interests in the context of the EU Industrial Strategy.
More recently, in May, 19 EU member states published a non-binding joint proposal to improve the security of medicines supply in Europe, including drugs to treat cancer. It includes the following approaches:
Generating a European 'critical' medicines list.
Setting up an EU voluntary solidarity mechanism within the EMA's Executive Steering Group on Shortages and Safety of Medicinal Products (MSSG). EU member states could then flag critically low levels of vital medicines and hope to obtain temporary stocks from elsewhere in the EU.
Adopting a Critical Medicines Act (CMA) that would support the European manufacturing of key medicines, intermediate ingredients and API in situations where Europe is overly dependent on China and/or a single producer.
Credit: Getty Images/ Aitor Diago
Trapani adds: "While I cannot state for sure that right-shoring is the ultimate and unique solution in the post-pandemic era […] I hope to see more of this for manufacturers of generic drugs, to enhance capacity and presence in the market."
Future outlook
Accountability and monitoring are the key to better prevention and management of shortages in the European Union (EU). Demand-supply gaps require continuous monitoring through digitalised infrastructures that are centrally reported and controlled.
"For many physicians, shortages just happen one day with no notice and you can't prescribe essential cancer treatments!" says Trapani. "This is not acceptable anymore. I envision a mapping tool, embedded in an EU-based legislation helping implement a strategic plan, including validated response patterns to address the several challenges that EU countries will face across the value chain of generic drugs." 
Independent decision-making tools such as this may help support sustainability in oncology. Developing locally-adapted, value-based models of medicine reimbursement, and targeting health inequalities in high and low income settings will also help make optimal care more widely accessible across Europe.