One of the most efficient screening assay designs is an arranged series of small Overlapping Peptides, each with a defined length and offset to maximise usefulness.
The properties of T-cell epitopes lend themselves to studies utilising Overlapping PepSet™ Peptide Libraries. These short, linear sequences from the primary protein can be mapped easily with unmodified, unpurified peptide libraries.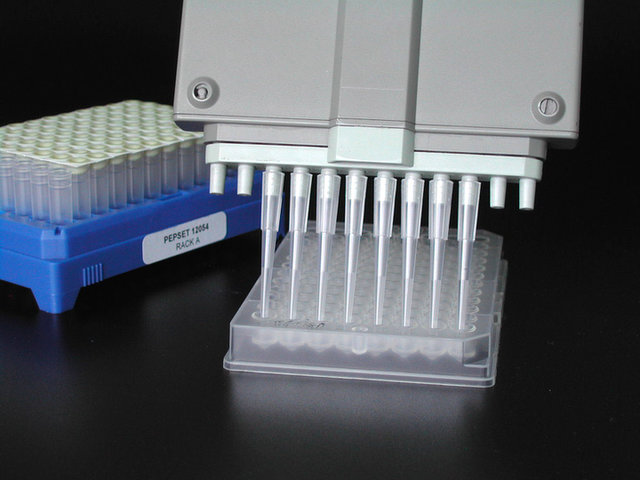 T-cell epitope mapping
Antibody epitope mapping
Antigen epitope mapping
Screening proteins to identify substrates
Searching proteins for binding sites
T-cell stimulation assays
The Overlapping Peptide design allows for thorough searching of the primary protein sequence without the difficulty of having to synthesise and utilise a peptide of comparable length. These PepSets™ can be used immediately for fast results.
UK / Europe / Africa / Middle East
UK/ Europe/ Africa/ Middle East