We provide compliance consultation and guidance for organizations in the pharmaceutical, biotech and medical device industries. In all GxP engagements, we strive for immediate and sustained process improvement, from product development to patient delivery.
Compliance Sustainability
A complete portfolio of resources for Compliance Sustainability
We combine our strategic consulting experience in regulatory compliance with our instructional design and training development capabilities to bring you the right resources to address your compliance challenge, distribute information to the people that need it, and sustain the gains you've achieved. We'll assess your unique challenges, develop a plan of action informed by Quality by Design principles, and build a Knowledge Base of training and documentation for sustained compliance.
Product Development and Manufacturing
Our experts help your organization with product development and manufacturing with a focus on:
Validation master planning
Facility, utility and equipment commissioning/qualification
Computer & software validation
21CFR Part 11/ EU GMP Annex 11
Cleaning validation
Process validation
Methods development & validation
Plant program development
Plant procedures and policies
Plant E-solutions
Technology transfer
Clinical and commercial manufacturing support
Formulation development
Process development
Supply chain management
Facility design
Plant controls and systems
Training and training systems
Quality Systems Implementation
ICH Q7A/Q9/Q10
FDA 210/211
DFA Part 11
FDA 820
ISO 9001
ISO 13485
ISO 14971
IEC 62304
Quality System Assessment
Compliance risk assessment and corrective action plan evaluation
Regulatory mock inspections o FDA, EMA, PMDA, MHRA
Quality assurance support
Quality control and analytical support
QP support
Analytical method development and validation
Design controls and quality systems
Strategic compliance advice
Development and implementation of corrective action plans (CAPA)
Regulatory action
Remedial and strategic solutions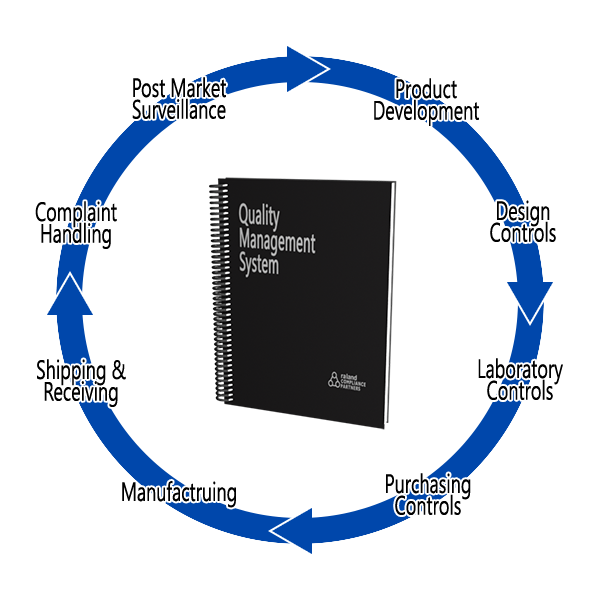 Our associates have decades of experience designing, training, implementing, and auditing compliance programs in the areas of quality systems and risk management, and can perform gap assessments for compliance with pharmaceutical, biotechnology and medical device industry regulations (FDA, MHRA, EMA, KFDA). We work to optimize your compliance.
GxP compliance audits
FDA 483 and Warning Letter remediation and Corrective and Preventive Actions (CAPA)
Assessments and audits of BLAs, NDAs and ANDAs
Training and education in GxP (GMP, GLP, GCP)
Assess or develop SOPs for Quality Systems including Good Document Practices (GDP)
Research vendor quality assessment and audits
Pharmacovigilance
Contract Research Organizations (CROs)
Data management and statistical vendors
Software developers
Clinical and bioanalytical laboratories
IVRS/IWRS
Image management vendors
Learning Management Systems
GxP compliance audits
FDA 483 and Warning Letter remediation and Corrective and Preventive Actions (CAPA)
Assessments and audits of BLAs, NDAs and ANDAs
Training and education in GxP (GMP, GLP, GCP)
Assess or develop SOPs for Quality Systems including Good Document Practices (GDP)
Research vendor quality assessment and audits
Pharmacovigilance
Contract Research Organizations (CROs)
Data management and statistical vendors
Software developers
Clinical and bioanalytical laboratories
IVRS/IWRS
Image management vendors
Learning Management Systems
Quality assurance systems gap analysis
Software validation and quality audits
Vendor qualification
Initial qualification and inspection of suppliers, contract manufacturing, testing laboratories, and software developers
Laboratory method development and validation
Laboratory equipment validation
Plant & Operation Validation
Whether you're installing a new state-of-the-art automated packaging line or calibrating a balance, you must have complete control – and be able to prove it. We can help.
Our clients' success—and credibility—depends on their manufacturing facilities operating consistently and reliably year after year. We help our clients achieve the highest levels of efficient product throughput possible, for the highest level of profitability, while meeting industry regulations.
Life cycle and opportunity cost analysis
Global validation strategy and validation master plan
Project management
Gap analysis and risk mitigation
Process improvement
On-site staffing
Authoring of Standard Operating Procedures (SOPs)
Capital planning
Controls and automation (GAMP compliant)
Facility construction and relocation
Equipment specification, installation and validation
Design Specification (DS)
Installation Qualification (IQ)
Operation Qualification (OQ)
Performance Qualification (PQ)
Supply chain and manufacturing optimization
Technology and Manufacturing Transfer
Validation operations
Cleaning validation
Method validation
Process validation
Validation metrology
Temperature distribution and penetration studies
Test script authoring and reviews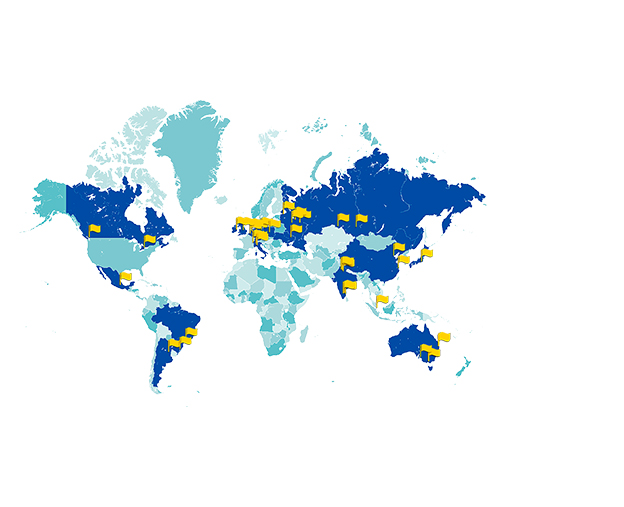 Compliance Sustainability
Raland Compliance Partners has over a decade of experience and a proven track record of success in clinical research compliance within the pharmaceutical, biotech and medical device industries. Our worldwide network of highly skilled personnel understands your need for complete, integrated, accurate and timely solutions. We provide compliance solutions that encompass your business needs and goals from product development to patient delivery.
Global Clinical Quality Assurance Auditing
Quality audits and assessments:
Clinical Investigator Sites
Phase I Units
Trial Master Files (electronic and hard copy)
Databases
Software Validation
Clinical Study Reports
Research vendor quality assessments and audits:
Contract Research Organizations
Data Management Vendors
EDC Vendors
Other Software Developers
Clinical, Bioanalytical and Specialty Laboratories
Statistical Vendors
IVRS/IWRS Vendors
Image Management Vendors
Learning Management System Vendors
Pharmacovigilance Vendors
Academic Research Organization
Inspections/Mock Inspections
Raland Compliance Partners offers the knowledge and expertise of former FDA and other regulators to help our clients prepare for expected and unexpected Regulatory Authority inspections.
Pre-approval Inspection Preparedness (PAI PREP)
Third Party Audits/Assessments/GAP Analysis (GMP/GLP/GCP/QSR/ISO)
Mock FDA/MHRA/EMEA/PMDA Inspections
Due Diligence Audits & Assessments
Clinical & Pre-clinical Support
Raland Compliance Partners leads the way in providing clinical support through every step of the process.
Clinical trial management
Clinical quality auditing
Clinical monitoring
Clinical research training
Clinical supply services
Biostatistical consulting
Data management
Clinical pharmacology support
Packaging & labeling compliance
Vendor management
Vendor qualification and audits
Risk-based Clinical Monitoring Plan development or review
Project management
Global supply chain management
QP support
Global pharmacovigilance
Software validation
Regulatory readiness audits
IRB/Ethical Committee assessments
Service provider assessment (CRO, IVRS, EDC, etc.)
Submission review and assessment
Quality systems design and implementation
SOP development and training
Global Distributed Training — from traditional to multi media, from monolingual to multilingual
Regulatory compliance (GxP)
Investigator meetings
Project training and support
Raland regulatory professionals can work with you to successfully navigate the ever-changing regulatory process.
Preparation and review of regulatory submissions
IND, CTA, eCTD, CTX, IDE, CTN, NDA, ANDA, MAA, BLA, PMA, and 510(k)
Document control system assessment
eCTD vendor audits
Review and preparation of Drug Master File (DMF) and EDMF
FDA 483/Warning Letter/Consent Decree response
Complete, single-source solution for your training and communication needs
The Communications division at Raland Compliance Partners provides a complete, single-source solution for clients, offering a wide array of services—from concept to delivery. Our experienced professionals come from many different communications disciplines and are able to create and implement all of your business communication needs.
SOP training
Clinical investigator and monitor training
Performance support systems
Multimedia design and programming
3D animation design and development
Video concept, scripting and production
Project management
LMS support
Training Development and Delivery
Whatever your business, your people are your greatest asset. In order to optimize this asset, you need to provide high-quality and relevant training to ensure they have the latest knowledge and skills in your industry.
Our experienced training specialists hold advanced degrees in the fields of adult learning and instructional design. Our instructional design professionals will assess your current learning challenge to identify and create a training approach that works for you. From the initial concept through the final delivery and assessment, we'll provide the highest quality training possible, enabling your staff to become top performers.
Communicating complex and technically intricate information is vital to your business. Our technical writers have years of experience working in many industries providing technically accurate, understandable, and user-friendly documentation—in hard copy and electronic formats. We use the latest development software and tools and methodologies to provide you with quality documentation.
User guides
Instructor guides
Service manuals
Spec sheets
Technical documentation
Business communications
Marketing and promotional collateral
Brochures
Quick reference guides
White Papers
Raland Compliance Partners offers a large variety of multimedia services for our clients. Our multimedia specialists bring years of experience and exceptional talent to our clients, providing the best service the industry has to offer.
We use the industry's latest software tools and apply leading instructional methodologies to create, develop, and deliver an informative, engaging, and interactive experience.
2D/3D animation
Video production
Audio production/narration
Translation & Language Services
Today's business landscape spans the globe. To compete in this global marketplace, you must be ready to communicate with the world. The Language Services team at Raland Compliance Partners will help you succeed globally.
We provide translation services for many high-tech and professional industries around the world. Our staff includes professional translators and linguists who are experienced in providing services in the medical, legal, financial, and other professional service industries.
We are a proud member of the American Translators Association.
Software Globalization/Localization
Understanding business practices in foreign cultures is critical to localization success. To capitalize on opportunities and stay ahead of the competition, you need to do more than just translate words—you may need to adapt your product or service to accommodate local markets.
At Raland Compliance Partners, we have extensive experience in developing and implementing software solutions that provide localization support while ensuring the functionality of your product is maintained. In addition, our team of experts will work with your organization to ensure your product is well received, usable, and effective in various cultural environments.
LIFE SCIENCES
Robert A. Lawrence, VP & Executive Director of Life Sciences,
Tel: +01 847-852-4028, X 806, blawrence@raland.com
CLINICAL COMPLIANCE
Dorcie M. Jasperse, Executive Director of Clinical Compliance,
Tel: +01 847-852-4028, X 867, djasperse@raland.com
COMMUNICATIONS
Patricia Rader, Vice President of Communications,
Tel: +01 847-852-4028, X 814, prader@raland.com
LANGUAGE SERVICES
Olga Gulkewycz,
Tel: +01 847-852-4028, X 829, ogulkewycz@raland.com
GENERAL
info@raland.com