Sponsored by Owen Mumford
UniSafe 2.25: overcoming injectability challenges of new generation biologics
George I'ons, Head of Product Strategy and Insights, Owen Mumford Pharmaceutical Services (OMPS)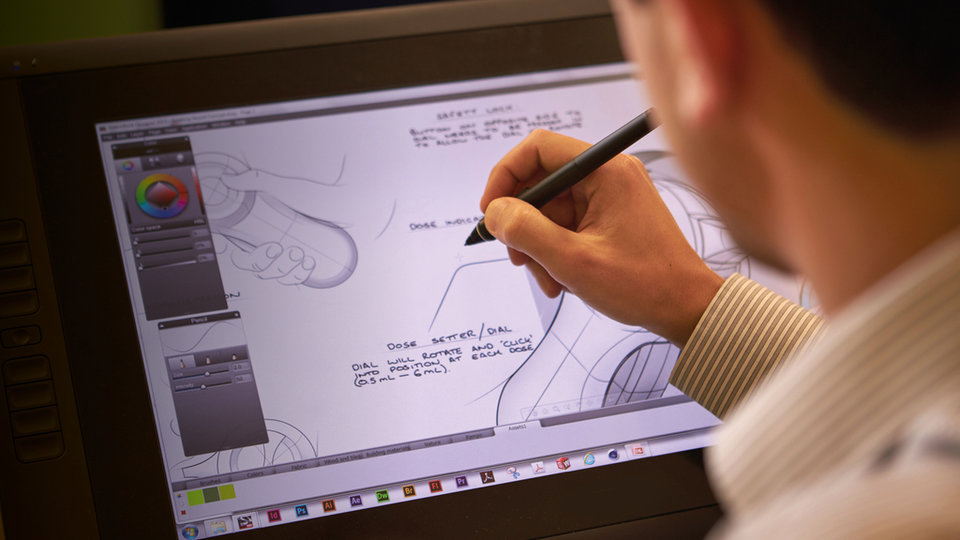 Injections are typically carried out through one of three injection routes: intravenous (IV), subcutaneous (SC), and intramuscular (IM). Today, subcutaneous delivery (SC) of drugs including biotherapeutics is increasingly seen as an attractive alternative to intravenous administration (IV), wherever possible. In particular, it opens the door to self-administration for patients in their home environment thereby reducing the need for onsite IV infusion. Allowing patients to carry out their own medication regime at home is more convenient for the patient and helps to alleviate some of the burden placed on healthcare systems as they struggle to keep up with growing demand from an ageing population and the rise of noncommunicable diseases.
The challenge of enabling subcutaneous injection for biologics, however, lies in the nature of their formulations. Typically, new generation biologics are higher-viscosity and higher-volume. Previously, delivery devices with standard prefilled syringes were designed for drugs with a viscosity under 10cP and may therefore not be suited to delivering some of the new biologic formulations. The need for adapted drug delivery device designs also presents pharmaceutical manufacturers with an opportunity; device designs that accommodate new formulations while maintaining ease of use can be an effective competitive differentiator.
This article looks at the three main challenges that new drug delivery devices must overcome to cope with larger dose volumes and higher viscosity formulations, typical of some newer biologics entering the market. To encourage patient adherence to treatment regimes and ensure positive outcomes, ease of use and comfort must both be placed at the top of the priority list.
1. Injection force
The first challenge that medical device manufacturers encounter with high viscosity formulations is that they can be difficult to administer without injection force exceeding the recommended maximum value of 10 N. On the other hand, if injection force is controlled by extending injection time, patients may struggle to hold the device in place for the duration required. Data shows that holding an injection device in place for more than 10-15 seconds can present a challenge for patients. If the full dose is not injected, drug wastage and "wet injections" can become a concern.
2. Temperature
The viscosity challenge is further exacerbated by the need for many biologics to be stored at low temperatures – which further increases the viscosity of the formulation. For injection to be comfortably attempted, prefilled syringes or other injection devices containing the biologic will have to be taken out from refrigeration long enough for the biologic to reach room temperature, typically at least 30 minutes.

3. Needle size
When selecting a drug delivery device for their biologic, pharmaceutical companies will need to consider needle size and its impact on injectability. Lower gauge needles with a larger diameter are typically considered to be more painful for the patient and can therefore negatively impact patient adherence. Ideally, devices designed for subcutaneous injections should feature needles of between 25G-29G with thin wall designs.

Emerging design solutions
In response to these challenges, we're seeing both 2.25mL prefilled syringes and safety devices that can accommodate these syringes enter the market. These diverge from the standard prefilled syringes that can typically only contain up to 1mL in volume. At Owen Mumford Pharmaceutical Services, we have added a new device to our established UniSafe platform – the UniSafe® 2.25 safety syringe – which was specifically created for new generation biologics and with the aforementioned challenges in mind.
The 2.25 version shares many of the same features as its 1mL counterpart, for instance, its unique spring-free design and safety features. Thanks to the passive deployment of the needle-shielding safety mechanism, patients or carers using this device will be protected against needlestick injuries. The design of the device also makes it easy to operate: the large comfortable integrated plunger head and finger flange design allows patients with limited strength and dexterity to effortlessly handle the device. Furthermore, leakages are avoided by virtue of the integrated syringe plunger at the rear of the device which prevents removal. This design feature helps to ensure that the full dosage is administered and protects the product from tampering. Finally, UniSafe 2.25 is compatible with a wide range of primary containers and suppliers, as it can be used with both small round flange and cropped flange 2.25mL prefilled syringes (ISO standard designs).