Who we are
Owen Mumford specialises in integrated design and build services from a broad range of self-injection platform devices for the pharmaceutical industry.
From the first automatic lancing device to our patented self-injection devices, with Owen Mumford you have access to unrivalled experience in designing, developing and delivering solutions to help you make adherence easier for patients.
With more than 65 years' experience, your device is in trusted hands with Owen Mumford.
From day one, we will guide you throughout the development process; at every step, you will benefit from professional and supportive project management, processes, industrialisation and production for a smooth development and launch.
The springless, passive safety device for pre-filled syringes
Fully designed, developed and ready for commercial supply
Large, ergonomic plunger head and a smooth, integrated finger flange, resulting in an integrated look and feel.
Plunger cannot detach when removing the RNS.
No compromise to sterility in assembly – plunger does not touch the bung.
Syringe barrel is unobscured, allowing the user to check the contents of the syringe, and to confirm the full dose has been delivered.
Prevention of occidental activation e.g. in transit.
Simple 2-step final sembly
Final assembly process is simple and outside of the sterile filling area.
Designed to work with standard, pre-filled syringes which means no change to existing primary container and minimises training costs.
Passive needle retraction means that the device is safe as soon as the plunger is fully depressed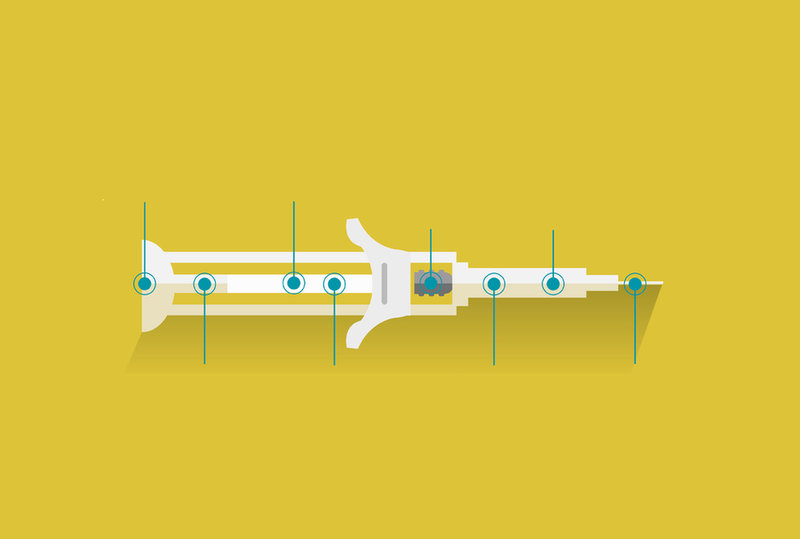 Self-Injection Device Solutions
Ensuring that patients are willing and able to inject their medication is key to their well-being. As pioneers in self-injection technologies, our experience enables us to effectively work with you to find the right drug delivery solution.