- ECONOMIC IMPACT -
Many economists have cut their GDP forecasts. The 2020 consensus forecast for GDP growth is currently negative and many predict a recession.
The World Economic Forum estimates advanced economies will shrink by 7% and emerging and developing economies will contract by 2.5% in 2020.
Consensus forecast for world GDP growth in 2020 is currently -4%.
Goldman Sachs expects UK unemployment to rise to 9.5% by December 2020.
Impact of Covid-19 on GDP growth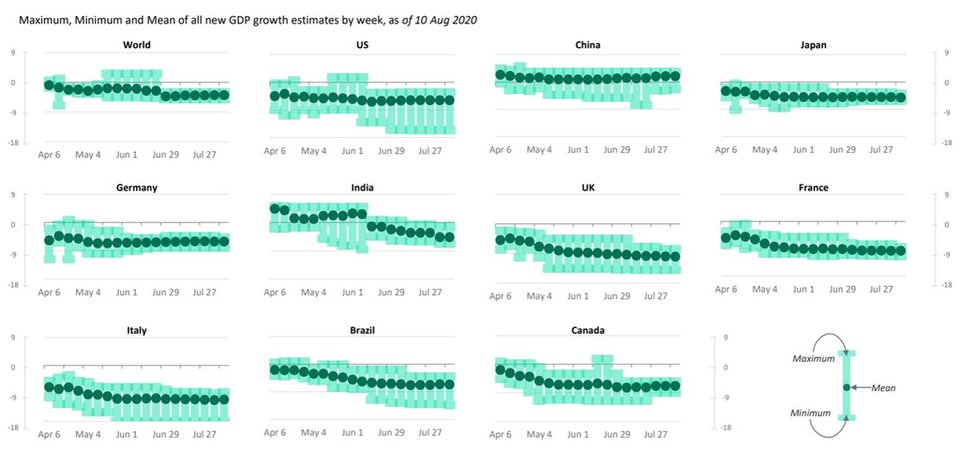 - SECTOR IMPACT: PHARMA -
Clinical trial market impact
The number of impacted clinical trials that are now back on track as trial activity begins to resume.
At least 62,513,174 tests have been performed in the US but total tests performed per million still lag behind countries such as the UK, Russia, Spain and Singapore.
Patient Access to Services
Telemedicine is becoming a critical tool for patient management as patient office visits decline. Hospitals are also seeing a significant drop in visits for illnesses such as heart attacks, severe abdominal pain and strokes, likely due to patient fears of contracting Covid-19.
Key pharma market developments