VERDER Hygienic Pump Solutions
The perfect pump for pharmaceutical applications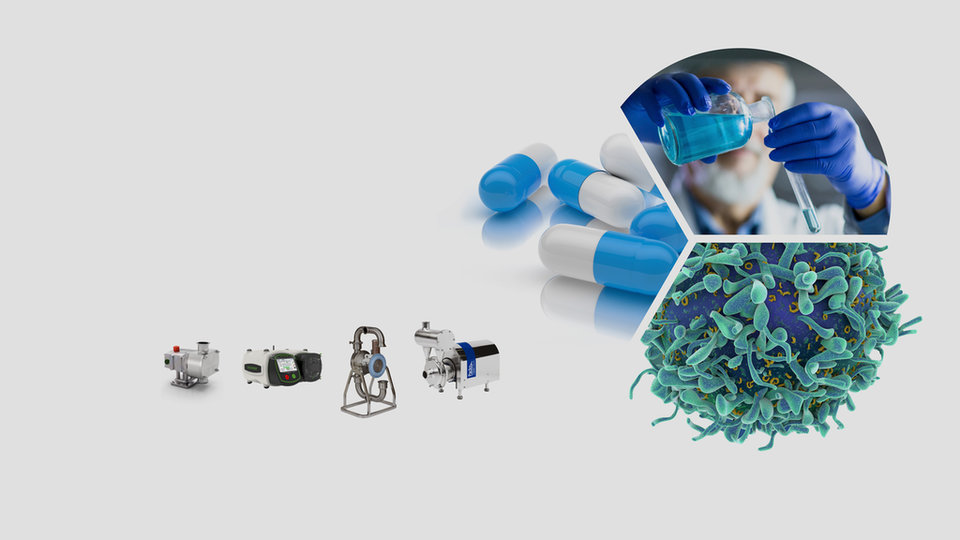 Fluids - One of the biggest challenges within the pharmaceutical industry is how to move or scale up the flow path of your liquid for modern production methods, from labscale development, through pilot plant to full production.
With our VERDER range of pumping equipment, and combined experience we can look at your fluid and offer the best technology or principle to move it, not just a single option, so that from a fluid/ flow point of view we give an optimum solution.
Are you up against one of these challenges in your process?
For these or any other pumping problems please contact us for the right solution.
As a true expert in the field of hygienic pumping, our pumps can be found in large multinational corporations, but also in local filling companies. Knowing your process and giving the best possible advice based on years of experience and our broad portfolio, positions us to be the preferred pumping partner for the pharmaceutical industry.
Some of the main things you need to take into consideration when selecting the right pump for your pharmaceutical process are:
Materials compatibility
Cleanability
Self-draining
Minimal dead zones
Validated cleaning and sanitizing protocols
Surface polishing
Shear sensitivity
VERDER offers, amongst others, the following hygienic pumps:
Centrifugal pumps
The electro-polished PACKO hygienic stainless steel pumps meet the high demands of EHEDG and 3A certification.
For this reason, these low viscosity, high capacity pumps are used in demanding pharmaceutical applications.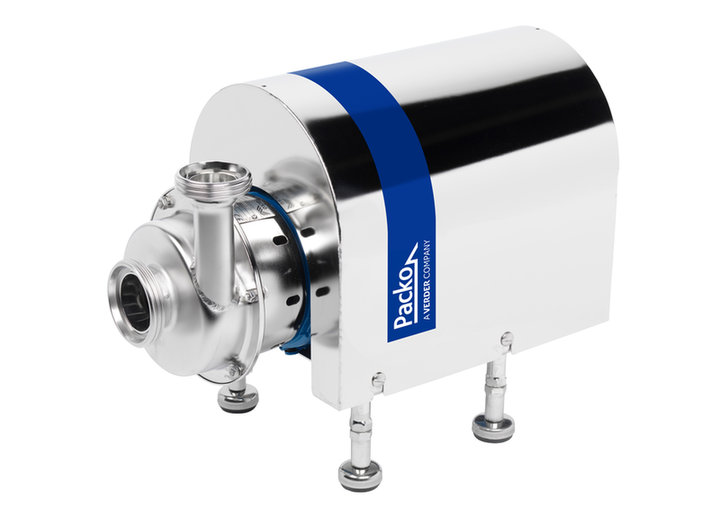 Lobe pumps
PACKO Lobe pumps are designed especially for the transfer of fluids from low to high viscosity range. These pumps guarantee an almost shear free transfer of all fluids.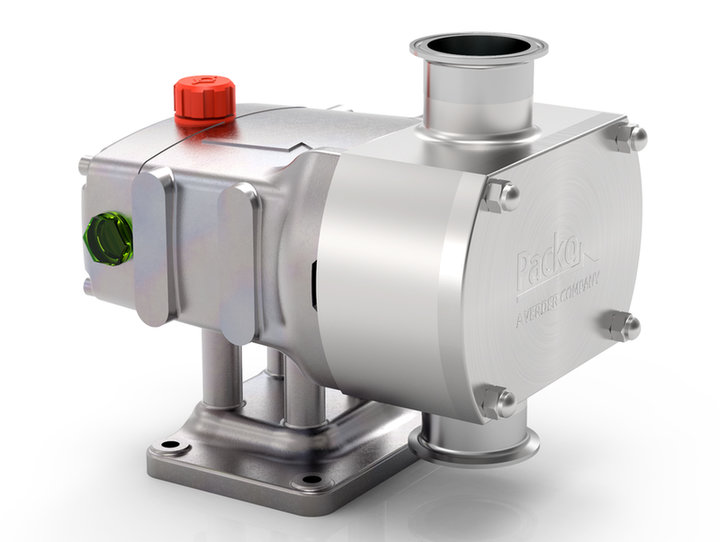 Twin screw pumps
All advantages of rotary lobe pumps and centrifugal pumps are combined in the PACKO twin-screw series. This twoin-one operation pump series is excellent for pumping not only high-viscous liquids and pastes but also the thin-liquid cleaning fluids that are used for CIP cleaning. The pumps provide a pulsation free flow for gentle operation.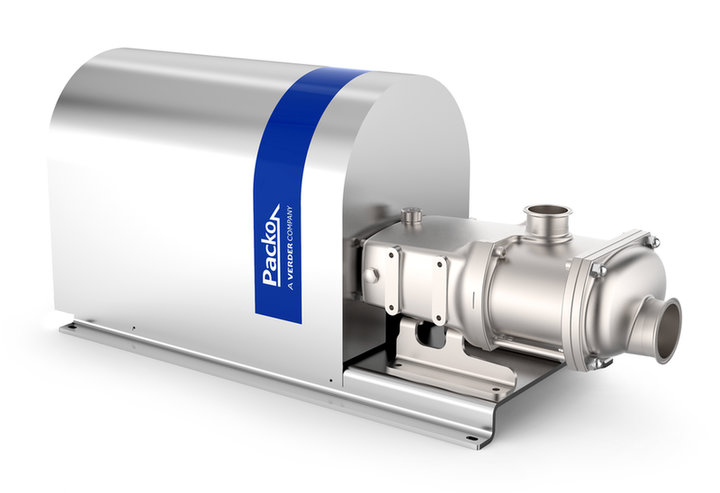 Air-operated diaphragm pumps
The VERDERAIR HI-CLEAN pumps are designed for operation in pharmaceutical processing applications.
The series consists of hygienic and food grade air operated double diaphragm (AODD) and piston pumps.
Peristaltic pumps
VERDERFLEX hygienic peristaltic pumps are used for precision dosing and gentle transfer of liquids. Both the VERDERFLEX Rollit and Vantage 5000 can be used with FDA and 3A graded tubing that can also be used as throwaway units ensuring complete cleanliness.
Certifications
EC 1935/2004

FDA

3A

EHEDG

ATEX

In conclusion, no matter what you are pumping, VERDER has the right pump for your pharmaceutical application.

About VERDER
The VERDER group is a family owned business established 60 years ago in the Netherlands; the group consists of a worldwide network of production and distribution companies. Group companies are involved in the development and distribution of industrial and hygienic pumps, pumping systems, high-tech equipment for quality control, research and development into solid material (solids sample preparation and analytical technologies).
The VERDER Group employs over 1850 people and has an annual turnover close to 400 million Euros.
VERDER group facts
1 Company
28 Countries
60 Years of expertise
5 Manufacturing companies
Global network
Local distributors
In-house service/maintenance
A solution for every application
Contact information
VERDER LIQUIDS BV
Utrechtseweg 4a
Vleuten, 3451GG