Antibody Services
Save yourself time and effort in epitope mapping and antibody generation by ordering custom products such as PepSet™ Peptide Libraries and other services from experts in the field.
Design & Production
of Polyclonal Antibodies
We can supply the best antibodies because we start with high quality peptides.
After conjugation to your choice of immunogenic protein carriers, your custom antibodies can be completed with a range of animal immunisation and purification options, tailored to your needs.
We also offer anti-phosphopeptide antisera, specific to phosphorylated or non-phosphorylated versions of the peptide.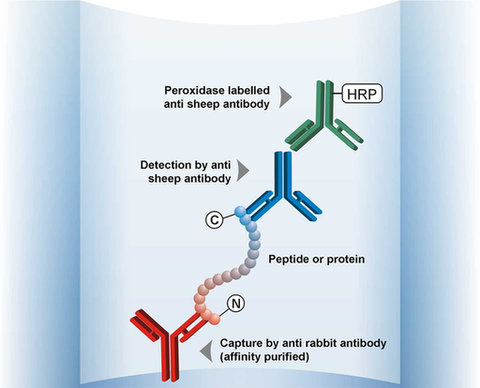 Antipeptide Sandwich ELISA
Specialist Immunology Services
Mimotopes has been an industry leader for 30 years, supplying purified antibodies and providing specialist services to researchers and collaborators. These include:
Polyclonal antibodies

Peptide-coated streptavidin plates
Affinity purification
Immunoassay development
Antibody labeling
Epitope mapping

B cell and T cell epitope mapping services
1 Binding - Affinity Purification using Phosphopeptide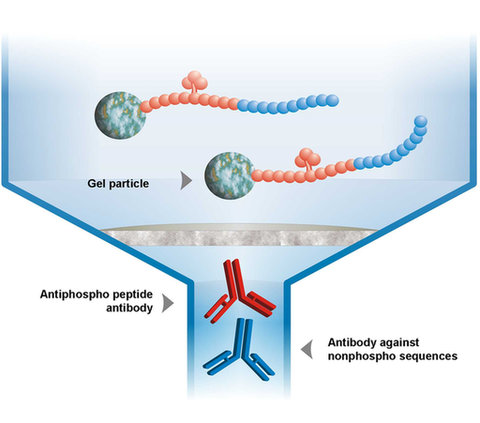 2 Elution - Affinity Purification using Phosphopeptide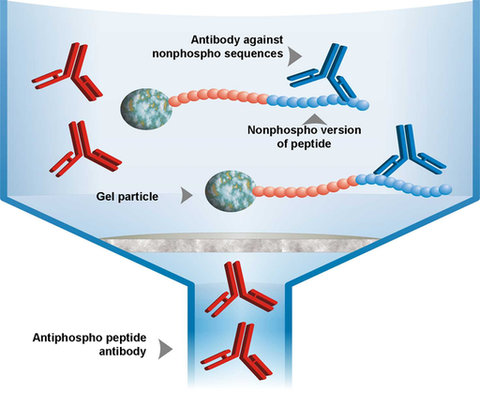 3. Affinity Enhancement using Nonphosphopeptide