Optimisation of OTC marketing mix – using real world intelligence
The success of a drug and its benefit to the patient or consumer is determined in the market. Why not use intelligence from the real world to prepare for the launch and to monitor and optimise its success? PHOENIX group is a leading Integrated Healthcare provider present in 26 European countries. Our real-world universe includes 150,000,000 patient contacts each year visiting our 2,200 own pharmacies, one of our 12,500 cooperation partners or one of the 50,000 pharmacies which are supplied with products through the wholesale channel.
Based on discussions with our industry partners, PHOENIX realised the value which pharmaceutical manufacturers can gain from wholesale and retail data sets. Initial proof of concept confirmed that clients can benefit from data analyses and increase revenue, optimise their expenditures and improve patient treatments. The decision was taken to integrate wholesale and retail data from 26 European countries into one database with daily synchronisation. This real world and real time database is the foundation of the PHOENIX All-in-One BI solutions under one strong European brand. Pharmaceutical manufacturers can benefit from market intelligence in almost real time.
Ideally, real-time data used for marketing ROI analysis are actual data from the point of sales. PHOENIX can provide such data through its own pharmacy chains, collaboration pharmacies, through its customer loyalty card communities or through point-of-sales systems. Data from different countries and different sources are united in one central database and made available to a central team of analysts for country-specific or pan-European analyses.
Marketing campaign analysis
Budget limitation is always a challenge. Marketing and product managers want to spend their scarce resources effectively. At the same time they want to be fast in their response to market needs or opportunities. PHOENIX' Business Intelligence team assesses the impact of marketing campaigns with a delivery frequency down to daily. Business Intelligence analysts can compare the impact for campaign participants and control groups and provide guidance where to focus on further campaigns. These analyses can also be used to measure the impacts of other external effects on the market very precisely.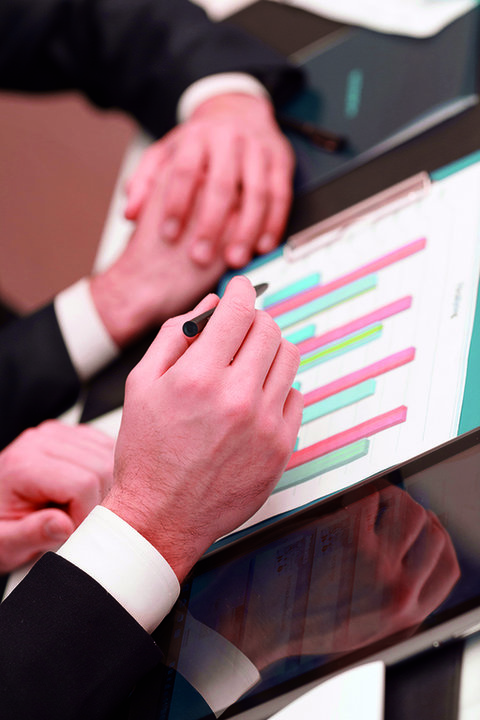 Measuring campaign impact
Focus of marketing campaigns in pharmacies is typically on over-the-counter product portfolios. Typical examples of campaigns which can be assessed by PHOENIX BI are:
Assessment of the impact of TV campaigns on product sales
Evaluation of the impact of a marketing mix of price reduction, extra on-shelf placement, instore promotions like magazines or TV
Analysis of the spill-over effect from the promoted brand to other own or competitive brands
Impact is to be understood as the change in number of patients or consumers, number of packs sold or an increase in turnover.
One thing is to analyse past campaigns and to assess the return-on-investment (ROI). However, ideally BI analysts and other parts of the PHOENIX organisation are already involved in the planning of campaigns. For example, if campaigns are planned sequentially and switched from one month to the other without re-baselining, correlation can be biased due to spillover effects. A better approach would be parallel campaigns on different control groups. These can be comparable regional clusters of pharmacies. Based on some representative pharmacy clusters a price impact response curve can be construed and evaluated before rolling-out the optimal price campaigns across the whole country.
On a European level, potentially, results and learnings from one country can be used to jumpstart campaigns in another country of similar setup.
Beyond providing Business Intelligence solutions to manufacturers PHOENIX has more arrows in the quiver to provide success and take appropriate action. Our All-in-One Services such as Healthcare Logistics and Patient Services can be combined into closed-loop success based collaborations. PHOENIX can provide business analytics, optimise and steer the supply chain, provide point-of-sales support closing the loop from pharmaceutical industry to patients and so deliver success.