DelSiTech - new nanotech solutions in drug delivery.
DelSiTech is a world technology leader in advanced biodegradable silica based controlled release materials.
DelSiTech is an innovative, private drug delivery and drug development company based in Turku, Finland. The company works with its partners to transform their active agents into novel and commercially viable therapeutic drug products. We can offer services that range from a simple feasibility study to a project that provides a full development program for a new product. A staged approach is used in the project design so that key end points are reached for our clients. In addition, we develop our own in-house supergeneric/505(b)(2) products. The lead pipeline product is 1308, a 3 month subcutaneous depot of the hepatitis B antiviral entecavir, the active agent of the marketed daily oral drug Baraclude. 1308 will enter Phase I in H1 2018.
How We Differ
DelSiTech is the leading company in non-mesoporous, biodegradable silica matrix technology for drug delivery. We provide the technology and expertise for solving drug delivery problems that cannot always be overcome with traditional formulation platforms. The company's technology is based on amorphous silica (SiO2) matrix and the sol-gel encapsulation technique which have significant competitive advantages over other technologies.
The Technology
DelSiTech™Silica is an advanced delivery technology for parenteral and local administration of injectable depot, implant and eye drop dosage forms. The proprietary technology is based on Silica (SiO2) Matrix into which the active ingredient is embedded using a process known as sol-gel. The resulting Silica Matrix is considered to be nanoporous and it can be designed to biodegrade by matrix dissolution at the required rate to ensure a tightly controlled release of the active substance over periods of days to months, even up to a year.
The technology was developed at the University of Turku and Åbo Akademi University by the Biomaterial Research Group in Turku, Finland and is fully owned and patented by DelSiTech.
Applications
DelSiTech's drug delivery technology offers life-cycle extension for existing products and alternative administration opportunities for difficult-to-administer molecules. Silica Matrix is applicable to the formulation and delivery of small molecules, RNA, peptides, proteins, complex carbohydrates and even viruses and vaccines.

In addition, the platform offers thermostability as heat-labile products can be stored at 4oC for periods of 12 to 18 months without loss of activity. The technology can be used in an unlimited number of human therapeutic indications including oncology, metabolic disorders, gene therapy and ocular disease.
For example, molecules can be delivered both to the front and the back of the eye using a pain-free needle for 6 months release or more. The company is also very active in animal health and recently signed a licensing deal with a company developing novel medical products for companion animals.

SERVICES
Formulation/Manufacturing
DelSiTech provides a range of services for our clients.
Typically, a new project starts with a feasibility study to demonstrate that silica drug delivery technology is compatible with the active molecule. This includes development and manufacturing of preliminary silica-based formulations and testing of the drug release profile in in vitro dissolution studies according to the targets that have been set for the product. In addition, we can manufacture and supply, at non-GLP/GMP quality level, test products for preliminary animal studies to investigate the in vivo pharmacokinetics and/or efficacy of the controlled release product. To produce larger batches of microparticles under cGMP, we collaborate with our manufacturing partner to whom we have transferred our technology.
Analytical Services
With highly skilled and experienced scientists and state-of-the-art instrumentation, DelSiTech can deliver efficient and fast analytical services especially for early stage development where GLP/GMP compliance is not required. Our services include compound and formulation analyses, preliminary stability studies, degradation studies, dissolution testing and method development. We also offer tailor-made analysis of biological macromolecules such as peptides and proteins.
Our service model is very flexible and we are also able to accommodate the needs of small companies and academic groups with limited budgets.
PARTNERS
DelSiTech is working with a number of companies in human and animal health. Three of our publicly announced partners are the large pharmaceutical company Bayer Pharma, the Korean company C-Tri Co. Ltd and Solani Therapeutics, a company developing veterinary therapeutics for companion animals.
DelSiTech and Bayer Partner to Develop Innovative Drug Delivery Technology for Ophthalmology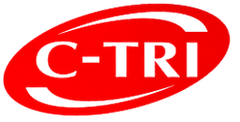 DelSiTech Ltd and C-Tri Co. Ltd Sign a Collaboration Agreement to Develop Innovative Drug Delivery Technology Product for Oncology

DelSiTech Ltd enters licensing agreement with Solani TheraTpeutics Ltd in animal health