VIALEX™ is able to reverse the surface effects from the converting process, resulting in a minimized risk of interaction between drug product and vial surface !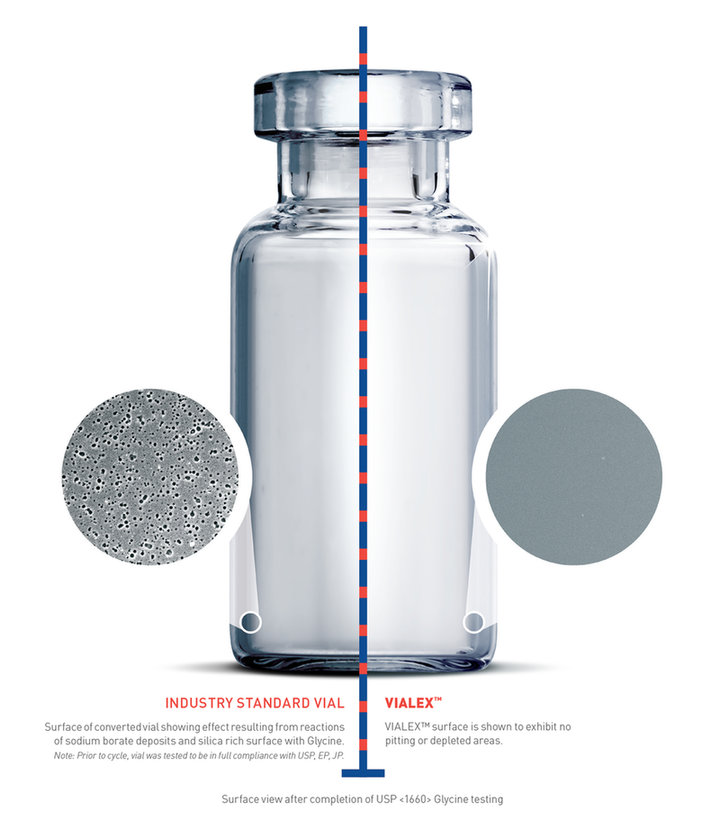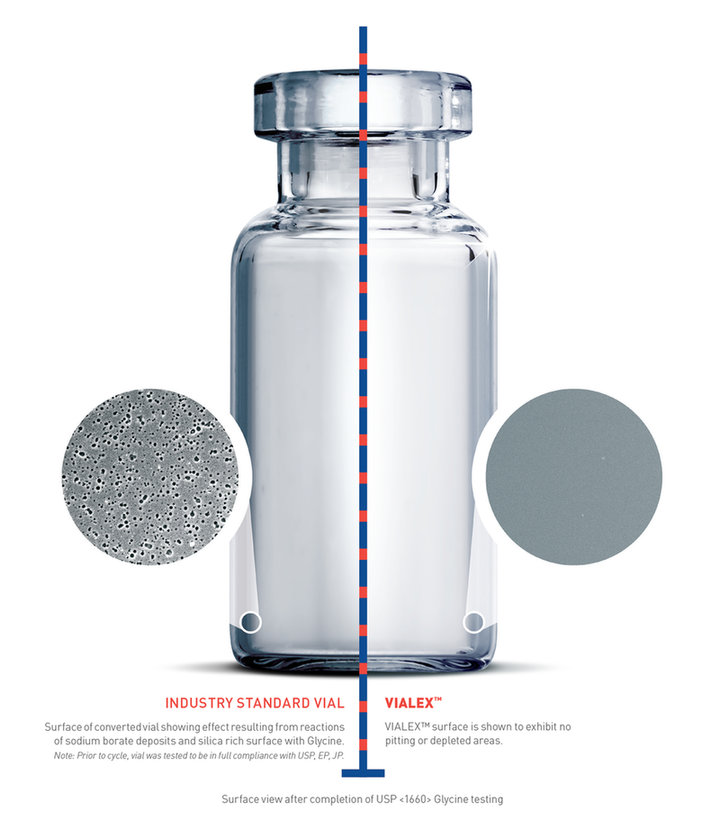 VIALEXTM
VIALEXTM surface is shown to exhibit no pitting or depeleted areas.
INDUSTRY STANDARD VIRAL
Surface of converted vial showing effect resulting from reactions of sodium borate deposits and silica rich surface with Glycine.
Note: Prior to cylce, vial was tested to be in full compliance with USP, EP, JP
Proven Technology
Successfully passed over 100 challenging tests
Test
USP <660> 0.9% NaCl - pH at start 5.2 - With TS – 2 ml
NO PITTING OR DELETED AREAS
NO PITTING OR DELETED AREAS
Test
USP <660> EP 3.2.1 - 2 ml