Delivering excellence at every step
PROJECTS
Recombinant Insulin Human
We remain the leading supplier of recombinant insulin for cell culture processes by providing exellence at every step of the supply chain – beginning with the quality of our Recombinant Insulin Human, which is sourced directly from Novo Nordisk, the world's largest producer.
Increase viable CHO cell density by supplementation with recombinant Insulin Human AF.
CHO cells are one of the most widely used platforms for the production of biopharmaceuticals. Increased demand for safety and reliability has moved the standard for CHO cell culture media from Serum to Serum free and further on to chemically defined media. UAB in collaboration with Novo Nordisk Pharmatech (world's largest supplier of recombinant insulin) has shown that addition of animal origin free insulin to three leading commercially available off-the-shelf chemically defined media resulted in significant increases in viable cell density. In addition to this benefit, insulin has been proven to aid in the expression of difficult to express proteins.
To learn more visit
www.novonordiskpharmatech.com
Quats (Quaternary Ammonium Compounds)
Regulations don't compromise.
Neither can you.
It's not only the authorities who demand proven quality, purity, and traceability every time. You do. That's why our Quats are manufactured to the strictest cGMP regulations, and not a single ingredient is delivered without meeting your own uncompromising standards. Whether it is Benzalkonium Chloride, CTAB, Cetrimide or Strong Cetrimide Solution for ophthalmic, nasal sprays, topicals, oral products or medical devices, we know that your business depends upon absolute confidence in your supplier – so we've built our business to deliver the reliability you need. Excellence. Multiplied.

Learn more about our full range
of pharma grade Quats at www.novonordiskpharmatech.com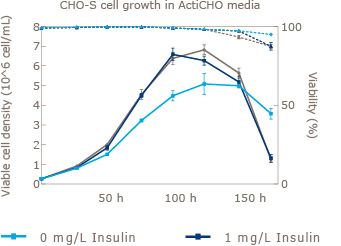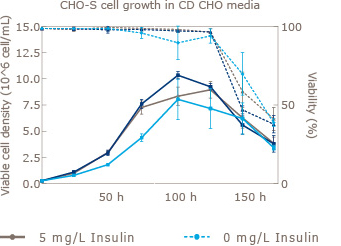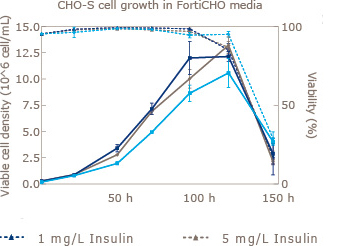 THE COMPANY
Novo Nordisk Pharmatech A/S is a leading global supplier of high-quality ingredients for the biopharmaceutical and pharmaceutical industries. The company has attracted an extensive roster of leading pharmaceutical companies through unsurpassed product quality, manufacturing and quality control, regulatory documentation, precision delivery and a comprehensive risk mitigation strategy.
Novo Nordisk Pharmatech A/S was established in 1949 as FeF Chemicals, acquired by Novo Nordisk in 1986 and has been part of the pharmaceutical group since then. On 1 September 2015 the company's name was changed to Novo Nordisk Pharmatech A/S. It is the leading worldwide supplier of products such as recombinant insulin for cell growth media and pharmaceutical grade quaternary ammonium compounds (Quats) for the pharmaceutical and personal care industries. Both are manufactured to cGMP standards, and in both product areas the company has distinguished itself for:

• Global regulatory compliance
• Consistent high quality
• Extensive regulatory documentation
• Continuous availability
• Secure global supply chain
• High levels of service and support
Novo Nordisk Pharmatech's quality system meets DS/EN ISO 9001 as well as ICH Guide Q7 for Active Pharmaceutical Ingredients. In-process samples, as well as finished products, are carefully analysed in a modern, well-equipped laboratory. Fast and reliable services in documentation, analysis and manufacturing – as well as the ability to meet or exceed local and international regulatory requirements – have been the keys to securing customer satisfaction.
The company's delivery and stock policy is designed to meet the most demanding and urgent requirements of its customers, and pharmaceutical products can be shipped within a week. A range of products is also offered in a variety of packing solutions, meeting demands for small and large packaging.
Sustainability and triple bottom line.
Novo Nordisk is a member of the UN Global Compact and World Business Council for Sustainable Development (WBSCD). As a fully owned subsidiary, Novo Nordisk Pharmatech follows the same general policies for sustainability, business ethics and code of conduct. The company manages its business in accordance with the Triple Bottom Line (TBL) business principle, conducting activities in a financially, environmentally and socially responsible way.
"Novo Nordisk Pharmatech is a reliable partner in helping customers find the right quality ingredients for their projects, even tailoring ingredients to match specific application needs."