Bruker launches new BRAVO Handheld Raman Spectrometer for Raw Materials identification
The BRAVO is the first handheld Raman spectrometer with patented fluorescence mitigation that enables measurement of a much wider range of raw materials compared to previously available systems. The intuitive graphical user interface and clearly visible touchscreen will guide the user easily through the measurement by simply touching icons available in 17 languages. Also the final reports can be printed in the language defined for user interface. Furthermore, BRAVO features Duo LASERTM excitation with two wavelengths resulting in high sensitivity across the entire spectral range, an automated wavenumber calibration for highly precise measurements, and automated measuring tip recognition IntelliTipTM.
"We strongly believe that BRAVO with its outstanding performance and highly innovative features provides additional value for routine applications as well as quality control in both labs and industrial environments. Our ambition when developing BRAVO was to open a new era for handheld Raman analyzers." said Urban Faeh, President of Bruker Optics.
The BRAVO complements Bruker's existing FT-Raman and Raman microscope product range, consisting of the stand-alone FT-Raman spectrometer MultiRAM, which is the most flexible and highest performance FT-Raman system on the market and the FT-Raman module RAM II, which can be adapted to the well-known FT-IR R&D spectrometer series VERTEX. Providing virtual absence of fluorescence in microanalysis the unique FT-Raman microscope RamanScope III can be coupled to both the MultiRAM and RAM II. The Bruker SENTERRA is the first compact Raman microscope spectrometer to include up to four excitation wavelengths and upgradeability with the FT-NIR excitation.
BRAVO Raises Standards.
BRAVO sets new standards in performance, safety and ease of use of handheld Raman analyzers dedicated for raw material verification. Operated by touching icons and intuitive swipe actions on a large touch screen display the graphical user interface of BRAVO facilitates an extremely reliable use by everybody´s hands.
Bruker RAman Verification Optics
APPLAUSE FOR BRAVO
Patented technologies especially designed for BRAVO provide an unchallenged performance for increased accessibility to many material systems. BRAVO´s innovations are all protected in a robust housing for maximum durability.
Accuracy is crucial
BRAVO is designed for material verification in validated environments. The integrated neon lamp ensures an automated wavenumber calibration for unprecedented accuracy.
BRAVO represents safety
BRAVO is the only handheld Raman system available classified as class 1M laser product in all operation modes. This ensures a safe operation
without the need of laser safety protection or access restrictions for third persons.
BRAVO - All in One
SSETM - Patented fluorescence mitigation Duo
LASERTM excitation
IntelliTipTM - Automated
measuring tip
recognition
Laser class 1M
Intuitive a

nd guided touchscreen operation
Automated batch scan reporting
Inbuilt wavenumber calibration
Robust and precise optics
Wireless data exchange
Complies with 21 CFR Part 11 requirement
Download our PDFs:
You do not need to be an expert. Raman analysis has never been that simple before. Likewise the operation of a smartphone the user is guided through a clearly laid out user interface designed for the needs of incoming raw material inspection. BRAVO ensures high standards and a sophisticated workflow for an efficient operation.
The 2D barcode scanner registers the material suppliers information to be ready in seconds for material verification.
BRAVO measures through pac kaging material (e.g. vials and plastic bags).
The acquired Raman spectrum is compared to library data and a clear pass or fail result is presented.
Review results on the large 7-inch touch screen display.
The WLAN connectivity of BRAVO offers the highest flexibility for data transfer.
BRAVO generates measurement reports of individual as well as batch scan verifications.
BRAVO Is A Mobile Lab In Your Hands.
BRAVO offers you maximized flexibility. No unpacking of incoming materials, no transport to expensive laboratories and no time consuming analysis. BRAVO moves the lab in your hands to the desired location and offers the most effective analysis. BRAVO's settings and functions are adopted to different user levels for maximum security and validity of your results. Good to know: The user interface is supported by 17 languages in parallel.
Build and Validate your Own Library
BRAVO allows to build and manage libraries according to your needs. For example spectra of a single raw material present in various packaging can be stored in one comprehensive method separately. All methods are stored within a library that can be checked for consistency and signed.
Note, that building up a library is no time-consuming process. The acquisition time of a spectrum of a material to be stored in a library is identical to the one of a verification in standard measurement mode.
Docking Station
Have a BRAVO that is always ready to use. The optional docking station charges BRAVO as well as the additional battery and offers storage possibilities for the daily check sample and a second measuring tip. Furthermore, the docking station enables direct data transfer between BRAVO and your PC if no wireless connectivity is available or desired.
BRAVO Is Unique Performance.
BRAVO constitut es a new era of handheld Raman spectroscopy. Impressive performance, unique features in handy dimensions and a smart design form the basis of a high quality Bruker product
Advances in Sensitivity
Duo LASERTM excitation allows the measurement of Raman spectra within a smaller range of wavelengths. This technique results in the highest sensitivity across a large spectral range of 300 cm-1 to 3200 cm-1. Thus, very weak Raman signals are considered in the verification algorithms and accomplish maximum unambiguous verification of materials.
Automated Measuring Tip
Recognition
IntelliTipTM recognizes the mounted measuring tip of BRAVO and stores this information in your records. There is no room for mistakes, IntellitipTM guarantees that if defined for a raw material BRAVO will advise which tip has to be used. Furthermore, by the mechanical key-lock design an easy and precise adjustment is ensured for all measuring tips.
Fluorescence Mitigation
In many cases material verification by Raman spectroscopy is prevented by fluorescence. Patented Sequentially Shifted Excitation SSETM technique (US patent 8,570,507 B1) manages an effective mitigation of fluorescence. The Raman spectra are acquired at SSETM energies using temperature tuned diode lasers. The applied SSETM algorithm takes advantage of the fact that Raman signals exhibit a spectral shift as a function of excitation energy whereas the fluorescence remains constant. The generated Raman spectra are free of fluorescence and feature a high signal to noise ratio. This allows the identification of a much wider range of raw materials using a handheld Raman system than ever before.
BRAVO In The Pharm
aceutical Industry.
BRAVO meets strict requirements and regularities of the pharmaceutical industry offering a variety of applications to shape an efficient manufacturing process.
No unpacking of Materials
No expensive, time-consuming Analysis
BRAVO performs efficient and reliable verifications of incoming raw materials which form the basis of your finished products. A maximized c ontrol of the world wide supply chain is essential for quality control and assurance, avoiding risks and to guarantee consumer safety.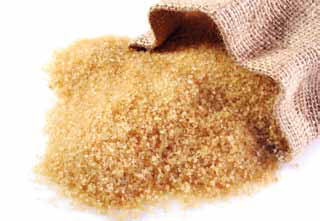 Monitor Key Manufacturing Process
Whether for your designed APIs or excipients as major building blocks of your product, BRAVO offers a fast and safe sampling throughout the whole manufacturing process.ng risks and to guarantee consumer safety.
Finished Product Inspection
BRAVO Is it a solid, a liquid or a powder and even already within packaging material like blister packs? BRAVO provides a flexible solution for various purposes.