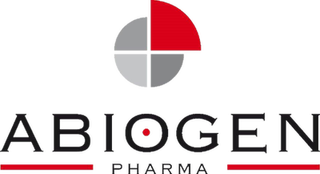 ABIOGEN PHARMA: THE ITALIAN EXCELLENCE FROM FIVE GENERATIONS
Abiogen Pharma is one of the top 30 pharmaceutical companies in Italy, with over 350 employees and a turnover of about 160 milion € in 2016.
We focus our activities on some therapeutic areas such as: osteoarticular pathologies, pain management, dermatology, pediatric respiratory and diabetes.
Abiogen Pharma celebrated its 20th anniversary this year, but its history has its roots in 1917 when Commendatore Alfredo Gentili founded Istituto Galenico in Pisa, then it became Istituto Gentili.
In 1997 the company was sold to Merck Sharp & Dhome and Massimo Di Martino, great nephew of the founder, established Abiogen Pharma, keeping the entire value chain: research and development, production and marketing, in addition to a portfolio of molecules for osteoarticular diseases, bone metabolism and pain.
In a scenario dominated by the processes of international concentration and integration, a Company strategy geared to change and flexibility is the most valid key to avoid a subordinate role to the globalizing policy of multinational groups.
Innovation is also the key to flexibility and the pivot on which the Manufacturing activity operates at the state of the art production site opened in Pisa in 2001.
Moreover, Abiogen international expansion is one of the drivers that will support the company's growth during the next years. Recent partnerships and alliances will allow Abiogen to export more and more "made in Italy" abroad.
Abiogen Pharma applied to the Italian successful model a flexible and innovative approach with a strong vocation for internationalization.
On the other hand It have pursued a strategy to make therapeutic solutions widely accessible, so that all the people can benefit from it.
The core business is in the osteoarticular area, and in this context, some Bisphosphonates have been discovered and developed in the late 80s. Bisphosphonates are a class of molecules that, despite important innovations in the treatment of many diseases, are today still widely the gold standard treatment. The Company's attention to the patient's needs lead to the continues study and development of new dosages and formulations to increase compliance and improve adherence to therapy. In this area, in addition to Bisphosphonates, Abiogen Pharma markets a drug for the deficiency of a very important vitamin for bone health. Another strategic drug is an aminobisphosphonate which is the first drug to have ever obtained from the Italian Authorities the indication for a disease until recently considered 'orphan', such as osteogenesis imperfecta. In 2014 this drug was launched with a new therapeutic indication for another "rare disease", CRPS.
Besides consolidating the markets we are already present in, we are actively developing a process of internationalization with a focus on selected markets all over the world, which will be at the heart of the 2018-2022 strategic plan. Abiogen's main objectives are: creating awareness; strengthen our partnerships in UK, Ireland, Spain, Greece, Portugal, Switzerland; extension of registrations in other European countries; penetration in the countries of Southeast Asia, North Africa and the Middle East; development of an aminobisphosphonate as New Chemical Entity in China and Japan; development and launch of an aminobisphosphonate as New Chemical Entity and subsequent extension to the countries of Latin America and North America
Contract Manufacturing has always been a very important area for Abiogen Pharma.
Since the beginning third-party manufacturing is strategic for the growth of the company We can guarantee our Italian and multinational partners a state of the art facility in compliance with international quality standards, the ability to maintain it over time and up to date technical skills, giving an important contribution to the continuous improvement and upgrading of internal professionalism. Last but not least, the ability to always have a competitive benchmark in terms of costs and prices, which translates into a constant analysis of Abiogen Pharma's productive competitiveness.
A very important and consistent indicator of our growth is the degree of customer satisfaction: over the years most of our clients have commissioned the development and then the production of other drugs, which represents a significant distinctive value of success in this particular area of activity. This constant commitment towards our partners led to an increase in revenues in CDMO of 42% compared to 2015.