Specialists in Pharmaceutical regulatory affairs, product development and eCTD preparations
Med-Script Associates Ltd. and Med-Script Development Inc. are privately owned Canadian companies, specializing in pharmaceutical regulatory affairs, services in research and development (R&D) and eCTD preparation.
Med-Script Associates Ltd., founded in 1972, prepares, files and supports all types of drug submissions, including clinical trial applications and submissions for new drugs, biologics, generics, natural health products and medical devices. Med-Script Development has expertise in eCTD preparations of drug submissions, utilizing its own fully validated eCTD software.
Med-Script Associates Ltd. and its sister company, Med-Script Development Inc., offer comprehensive services for pharmaceutical R&D, all types of drug submissions to national regulatory agencies and validated eCTD preparation of these submissions.
Med-Script Associates Ltd. has gained approval of hundreds of drug submissions, starting with Clinical Trial Applications to New Drug Submissions for innovative drugs and biologics, Abbreviated New Drug Submissions for generic drugs, Supplements and Medical Device Submissions.
eCTD (electronic Common Technical Document) Expertise
Med-Script Development Inc. was founded in 2014. It utilizes software that was developed in house, which allows for significant cost savings over the commercial suppliers of eCTD services. Health Canada now mandates that all drug submissions be filed electronically, according to very specific requirements. The software developed by Med-Script Development experts has been fully validated by Health Canada. The company has successfully filed numerous submissions electronically for clients since its founding.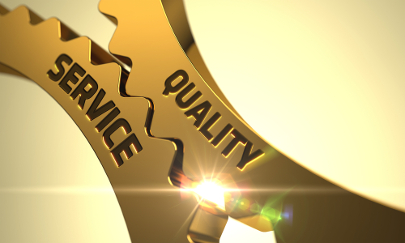 Med-Script Associates is frequently asked to provide R&D support by reviewing documentation generated by companies during the development phases of drugs or biologics. Criteria applied by most regulatory agencies are harmonized via an initiative called The International Conference on Harmonization of Technical Requirements for Registration of Pharmaceuticals (ICH). Because of this universal application of acceptance criteria for specifications of drug substances and drug products, Med-Script Associates can guide its worldwide clients in the development of acceptable standards and norms for their products.
As part of that global effort, Med-Script is frequently asked to prepare "gap analyses" or detailed reports of the deficiencies in the company's documentation. This avoids ongoing errors and expedites the generation of documentation that will be universally accepted by the regulatory agencies.
Comprehensive Regulatory Services
Med-Script Associates and Med-Script Development have particular expertise and experience in the requirements of Health Canada and the Canadian Food and Drug Regulations. Both firms collaborate extensively with companies worldwide, who wish to pursue drug submissions in Canada or gain R&D advice during their early and later phases of drug development. We work closely with companies in the United States, the EU countries, Korea and Japan.
Office: (450) 458-2284
Fax: (450) 977-0707
Med-Script Associates Ltd.
Med-Script Development Inc.
176 chemin St. Henri
Ste. Marthe, Quebec
Canada, J0P 1W0