Case Studies
Myonex's Clinical Trial Prescription Service provides access to our specialty pharmacy network and can help reduce overages. See two case study examples below of how our Clinical Trial Prescription Service helped our clients.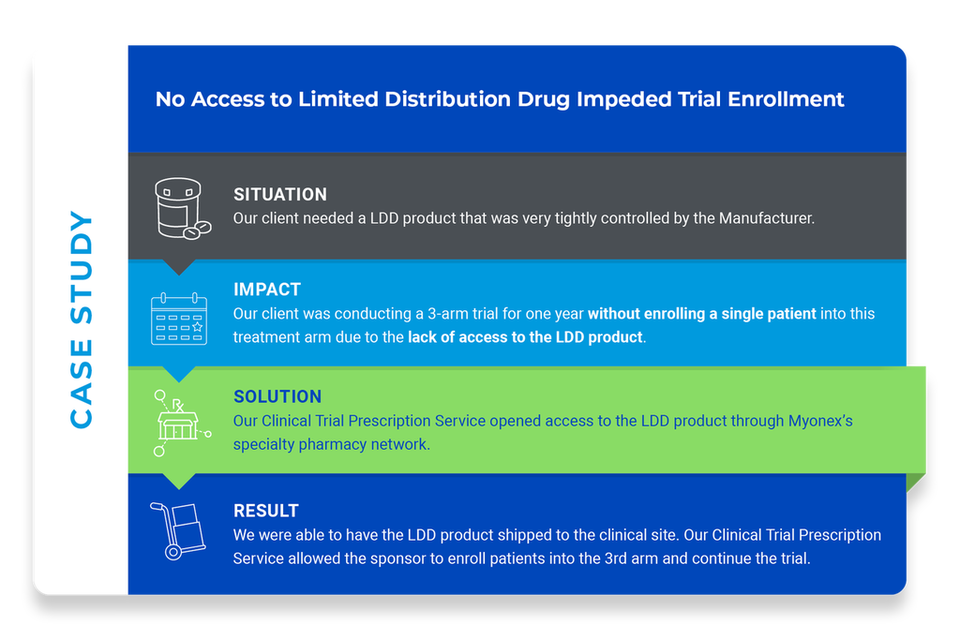 • expert problem-solving and tailored solutions for any challenge
• speedy access to the right supply of drugs so the trial can start on time
• tools for reducing overage to eliminate waste
• flexibility to change drug supply requests
• ways to reduce costs
• answers to your inquiries
Experience the simplicity of working with a single vendor who can handle:
• comparator drug sourcing and supply
• packaging and distribution
• returning or redistributing unused drugs
• providing all equipment and supplies needed for the trial, from IVs and tubing to refrigeration — and everything in between.
Let's discuss how we can help you plan your next global clinical trial.