Custom Peptides are a largely untapped resource in the toils of immunology research and vaccine development.
Recent advances in immunotherapy have highlighted the potential application of CAR-T cells and B-cell epitope peptide vaccines in eliciting a robust humoral polyclonal antibody response.
When compared to the more common monoclonal antibody use in cancer therapeutics, these versatile custom peptides present an often safer and cheaper alternative.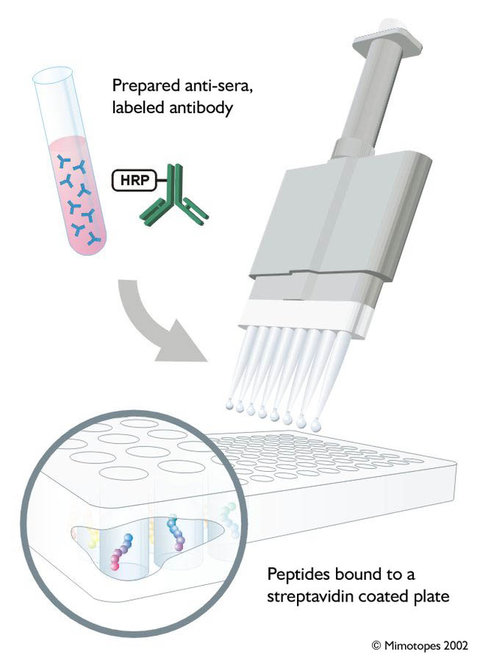 PepSet™ Peptide libraries come in a myriad of formats specifically designed for antibody or T-cell receptor (TCR) epitope mapping.
One B-cell mapping strategy includes individual biotinylated peptides with overlapping sequences bound to plates. These can be screened simultaneously to quickly obtain reliable results.
For other studies, Anti-peptide antibodies can be generated with a custom synthesised peptide library. After mapping or algorithmically determining the epitopes using peptides that the entire protein sequence, selected antibodies can be generated. These generated antibodies can then be used in further assays to screen for binding and interaction sites.
The benefits of Mimotopes' Peptide Libraries in immunology research are self-evident:
Lower cost
Greater availability
Better peptide stability
High affinity
High selectivity
Greater potency
Peptide tools are well-suited to the development of vaccines and immunotherapies, inhibition studies, as well as for humoral and cellular immune profiling and monitoring.
Diverse formats and modifications exist for these tools, including conjugations, peptide libraries, peptide pools, and highly purified individual deconvoluted peptides for in-depth studies.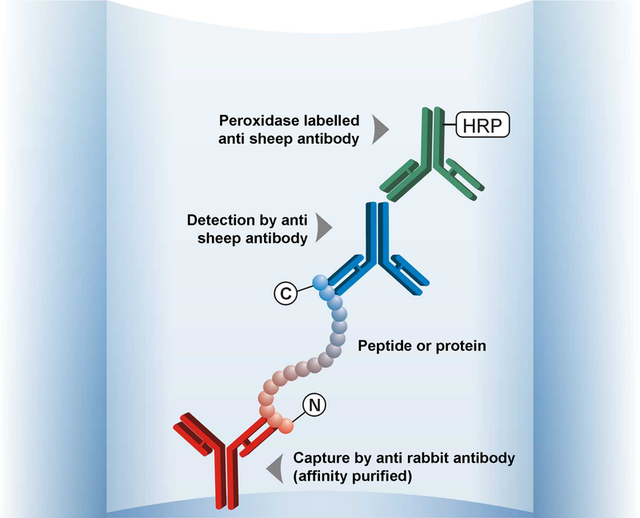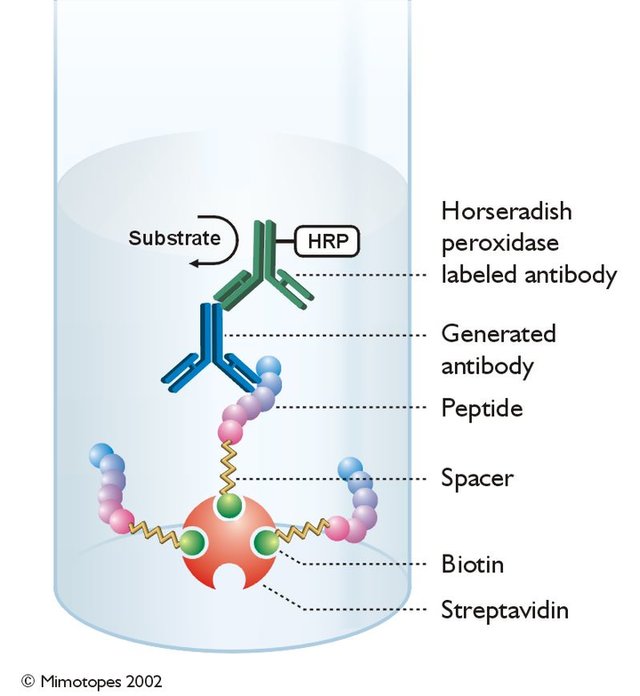 Australia
North and South
America
asia
UK / Europe / Africa / Middle East
UK / Europe / Africa / Middle East
UK/ Europe/ Africa/ Middle East