Quality is king: The case to put quality first in pharmaceutical packaging
In the world of manufacturing parenteral drugs, high quality goes hand in hand with a product's efficacy and the patient's safety. Quality control is no afterthought for manufacturers– it has to be at the heart of everything they do. The best ingredients, facilities and manufacturing processes must be deployed throughout, with the best packaging components literally sealing the deal.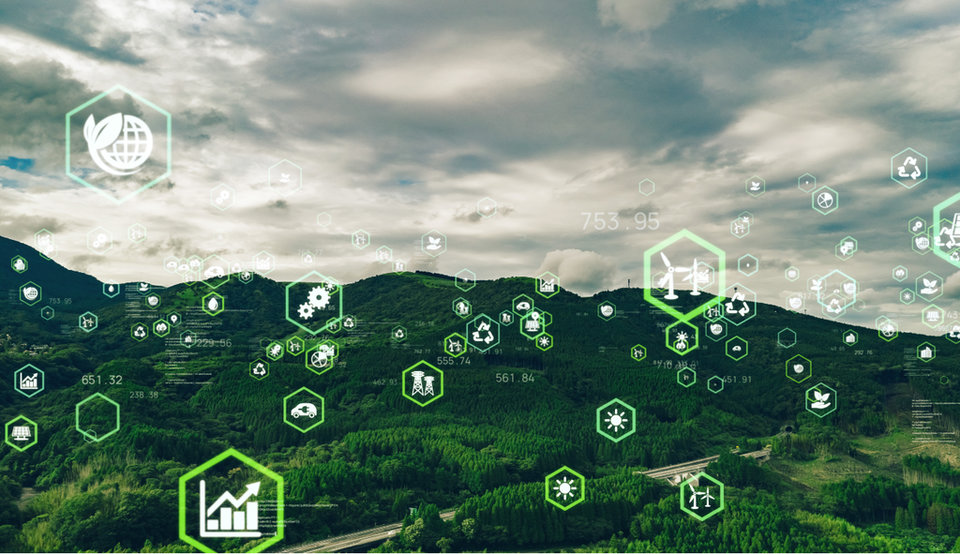 Injectable medications are presented in four main ways: vials, pre-filled syringes, cartridges, and auto-injectors. Packaging components vary in function across these formats but whether it's a stopper for a vial or a plunger for a pre-filled syringe, the need for quality remains consistently high.
"Within pharmaceutical packaging, quality is paramount simply because the components come in contact with the drug itself," says Rahul Thakar, Technical Manager at Datwyler Healthcare, a leading provider of elastomer components for the pharmaceutical and biotech markets. "That contact directly impacts the quality and efficacy of the drug product, which in turn is crucial to the patient. Any component deterioration or negative impact on the drug product will affect patient safety, and therefore quality is king," he adds.
It's no surprise that regulatory bodies have established a baseline of quality requirements for packaging components. But certain drugs require higher-quality components than others. For example, where the cost of manufacturing a drug is low then the cost of rejecting a batch due to packaging defects is also relatively low. But when it comes to high-cost drugs, where the losses associated with rejecting a batch are enormous, it becomes much more critical for manufacturers to invest in high-quality components upfront. Component manufacturers striving to meet these higher quality requirements will therefore aim to exceed the baseline set out in any regulatory guidance. This is why the industry's leading manufacturing innovators are miles ahead.
At Datwyler Healthcare, drug integrity and patient safety always come first, and the company's commitment to quality is clear from its manufacturing environments, which are standardised under different quality levels. Where most companies might have stopped at 'Advanced' level, Datwyler decided to go above and beyond, which is where the FirstLine™ manufacturing innovation comes in.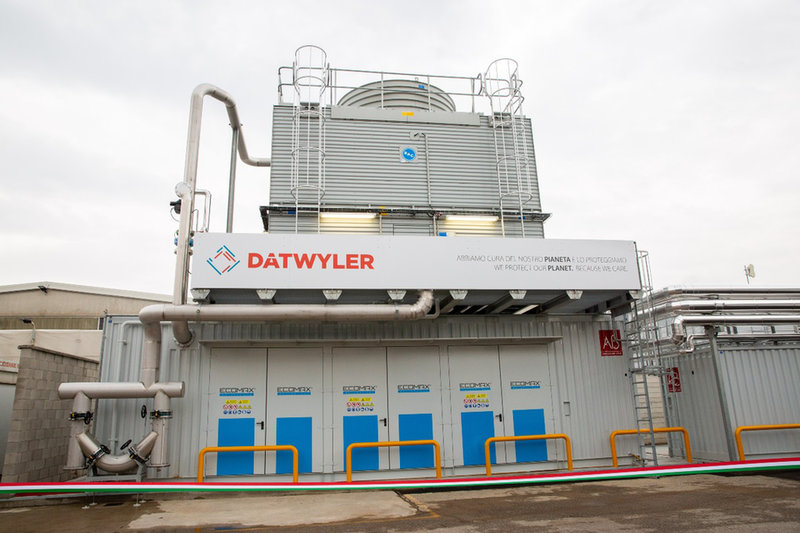 Meeting the industry's highest demands
"FirstLine is our branded, trademarked manufacturing environment," explains Thakar. "It offers the highest quality available within our network and was a revolutionary concept when it was launched just over 10 years ago, based on inputs from pharmaceutical clients."
Back then, pharmaceutical drug products were manufactured and filled in cleanroom environments, but the packaging components were not, Thakar explains. When the drug product's quality is directly affected by the parts it touches, using components that may be contaminated with particulates defeats the purpose of using cleanrooms earlier in production. Datwyler knew that something needed to change.
"This is where Datwyler was able to innovate and take the lead with FirstLine," Thakar explains. Based on ultra-modern cleanroom technology, automated production cells, advanced camera inspection, and a unique validated washing process, the company's new standard for quality and safety soon became a benchmark for the most advanced manufacturing concept in the industry.
According to Thakar, the concept rapidly caught traction in the marketplace. "The first facility came online in 2009 and the concept quickly caught on because we were able to deliver such high-quality components as a result of it. The demand has been so much that, today, three FirstLine manufacturing facilities have been built on three different continents in just 10 years," he explains.
Datwyler's promise on quality
This network of FirstLine facilities, located in Belgium, the US, and India, has great significance for international pharmaceutical companies. "Pharmaceutical companies are global in scale today; they're manufacturing drugs in different locations for different regulatory environments across the globe, and business continuity and risk go hand in hand there," Thakar says. "Datwyler's FirstLine manufacturing concept assists and enables pharmaceutical companies to get identical products from three different facilities present around the world. This gives them the flexibility to obtain the same product at a consistent quality in different regions, which takes care of business continuity plans."
For Datwyler, the promise on quality encompasses all areas of operation. An example of this commitment can be seen during custom design projects, where Datwyler leverages its manufacturing capabilities to produce moulds for sample products in-house. Clients are thus assured that the samples are representative of the quality they'll receive at commercial stage. What becomes clear even from this small example is that Datwyler has a deep respect for its clients' quality requirements and has developed its processes and different manufacturing levels as a way of directly answering clients' needs.
In the future, as more advanced technologies are incorporated into the pharmaceutical industry's operations by means of Industry 4.0, newer and higher standards for manufacturing will be established and directly translated into greater product quality. For pharmaceutical companies, improving this quality requires a level of partnership with component suppliers, says Thakar.
"The quality of the pharmaceutical company's products is governed by the components, so pharmaceutical companies must work in sync with component suppliers to continuously improve upon the quality of the products. But we also need to anticipate the trends in the market, as there is no question that 10 years from now the quality requirements will only get even more demanding than they are today," he concludes.

FirstLine: Datwyler's Most Advanced Manufacturing Standard
Datwyler is a provider of innovative and effective elastomer components for the pharmaceutical and biotech markets' packaging needs, with a focus on quality and safety at all times. For high-end markets that require the absolute best-in-class sealing solutions for their drug products, Datwyler introduced its most advanced manufacturing standard: FirstLine. The FirstLine manufacturing environment is a fully integrated cleanroom that conforms to the highest of industry standards. A strict zero-defect philosophy is what makes FirstLine the best choice for customers seeking the highest quality and safest components. This whitepaper explores the state-of-the-art features of the FirstLine environment, explaining how it ensures contaminant and defect-free production for high-end drug products.

3.Evaluation of Chemical Compliance Management
Manufacturing 30 billion components a year requires 56,000 tonnes of raw materials like polymers, fillers, aluminium, curing agents, and antioxidants. As such, Datwyler must meet a variety of chemical law requirements at its production locations around the world as well as additional industry and customer-specific rules. Chemicals legislation and the EU REACH (EU Regulation 1907/2006) governs the registration, assessment and approval of chemical substances within the European Union, setting the standard for compliance. However, proactive advancements in chemical compliance management help to keep companies ahead of the curve on best practices for raw materials sourcing, usage, handling, and disposal. Ensuring transparency on all substances makes seamless, open communication between customers and suppliers easier, especially if previously unproblematic substances must be re-evaluated (even if they continue to meet regulatory standards). In an instance where a particular material or ingredient is no longer desirable, implementing new solutions sooner rather than later could minimise product waste in the long run. Other important considerations for effective (raw) material management include the forwarding of waste rubber material for safe reuse and efforts to curb packaging waste or switch to recyclable or even reusable packaging materials.
4.Investment in Green Electricity to Support Carbon Neutrality
In addition to reducing overall energy and utility consumption, employing carbon-neutral electricity makes hitting major sustainability goals a stronger possibility for larger companies with global operations. So in addition to the steps taken toward carbon neutrality at Datwyler's Switzerland and Italy plants, the company works on a plan to purchase carbon-neutral electricity at all its plants worldwide.
There is no time like the present to plan a better future
When it comes to driving sustainability in the pharmaceutical industry, the road ahead will be long. Last year, a study published in the Journal of Cleaner Production claimed the pharma industry generated greenhouse gas emissions 55 percent greater than that of the automotive industry in 2015. The paper, "Carbon footprint of the global pharmaceutical industry and relative impact of its major players" asserted that the sector would need to reduce emissions by 58.6 percent, from 2015 levels by 2025 to comply with reduction targets in the Paris Agreement.

However, from parenteral packaging components manufacturers to drug companies, the industry is in this together. Even in the most challenging times, setting and acting on goals for sustainable initiatives is a promise to do even better for the patients that both rely on the medications produced and must live in the world where they are made. By constructively working together, drug companies and its suppliers can develop more resilient, long-term strategies that contribute to worldwide sustainability goals and help combat climate change—even amid a pandemic.

Datwyler is prepared to make its contribution as a socially and environmentally responsible company. There is only one planet and we have to take good care of it if we want to secure it for our children and future generations. Datwyler proudly looks back on more than 100 years of value creation for the benefit of all its stakeholders. Sustainability is deeply rooted in our heritage and values and has always been part of the DNA of the company. Eleven years of membership in the UN Global Compact and twelve GRI sustainability reports prove our commitment. Despite the pandemic, Datwyler is continuing its efforts. An interdisciplinary project group is working on further advancing the sustainability and climate strategy with the long-term target of becoming carbon neutral. Specific milestones will be communicated with the next sustainability report in spring 2021. Adhering to the "People, Planet, Profit" concept, Datwyler wants to live up to its social responsibility, offer an attractive and agile work environment and attract the best international talent. Aware that resources are limited, we want to use them responsibly and contribute to achieving the UN Sustainable Development Goals. And above all, we want to continue to create value for our customers, grow profitably and lay the foundation for our long–term success.
Contact information
Dätwyler Holding Inc.
Gotthardstrasse 31
6460 Altdorf
Switzerland