International Trial Execution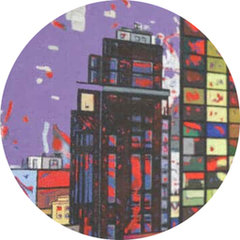 Scenario Planning and Risk Analysis
Palleos healthcare GmbH is a German full-service clinical research organization (CRO) providing services for Phase I-IV clinical trials ranging from planning to closure of the clinical study and offering profound expertise in Project Management, Regulatory Affairs, Monitoring, Data Management, Medical Writing & Medical Monitoring, Safety & Pharmacovigilance and Statistics, always keeping in mind the individual needs of every client.
Working out of Wiesbaden (Germany) for 6 years, we focus on oncology trials. We focus to offer tailored solutions addressing our client's situation. Our internal Quality Management ensures constant quality assurance. Individualized contact offers quick and solution-orientated assistance in projects.
Clinical research is changing. It is changing through breakthroughs in genetics, digitalization, new trial designs, and risk based approaches among others. Altogether, these changes promise the individualization of trials and therapies to improve patient health. Palleos aims to constantly include and improve these new approaches to shape the future of medical research by understanding clinical trials.
Since 2016, palleos provides sponsor services to study groups and other organizations in need of sponsor capabilities.
In line with the ICH-GCP guidelines this encompasses the responsibility for initiation, management and financing of a clinical study. In order to meet these requirements we utilize a quality risk management approach aligned with regulatory guidelines.
Developing clinical trial concepts
Developing proposals including concept, budget & time plans
Taking on the sponsor role

Execution of the trial in coordination with Phaon
Publish the trial results

Integrating the trial results in the current scientific landscape
International Trial Execution
Palleos is one of the leaders of one. CLINICAL TRIALS, a platform for international trial execution. We continuously expand our network of partners in Eastern and Western Europe and beyond. Our goal is to enable easy access to investigational sites and facilitate rapid study onset for all types of clinical trials in all phases of exploration. (Phase I-IV)
One. CLINICAL TRIALS Alliance is a cooperation between two CROs, CLINMARK representing the eastern part of Europe and palleos the western part. CLINMARK is a leading Polish CRO with more than 13 years of experience and special expertise in the field of clinical research in CEE and global clinical consulting. www.clinmark.pl
By optimal selection of countries, sites and validated partners from their vendor's network one Clinical Trials conducts full profile, international projects in EU more effective than global CROs.
Scenario Planning and Risk Analysis
When designing a trial, its execution is one of the most challenging aspects. How many sites to choose, which countries to go for and what actions to take in order to stay within budget and on time? For these situations, palleos healthcare offers to analyze differing scenarios and provide information on outcome and cost to make your decision making process more transparent to yourself and other stakeholders. Please contact us for more information.
We will work with our client by first collecting all necessary information such as the synopsis or the protocol to understand the study's scope and potential implications on our analysis. Based on our first review, a preliminary analysis will be performed suggesting key parameters to address in the analysis. These will be discussed with the client before moving on to the scenario development phase. Grounded in these steps, a final report proposing several scenarios will be presented proposing differing scenarios aligned with the client's overall and trial specific goals, to finally detailing potential risks in each scenario.
Palleos Healthcare GmbH
Taunusstraße 5a
65183 Wiesbaden | Germany
E-mail info@palleos.com
Phone +49 (0) 611 – 950190 – 0
Fax +49 (0) 611 – 950190 – 29