DCT Tracker: Are sponsors getting better at conducting DCTs?
Using the exclusive DCT Tracker, Urte Fultinaviciute and Irena Maragkou shine a spotlight on DCT completion status over the past decade.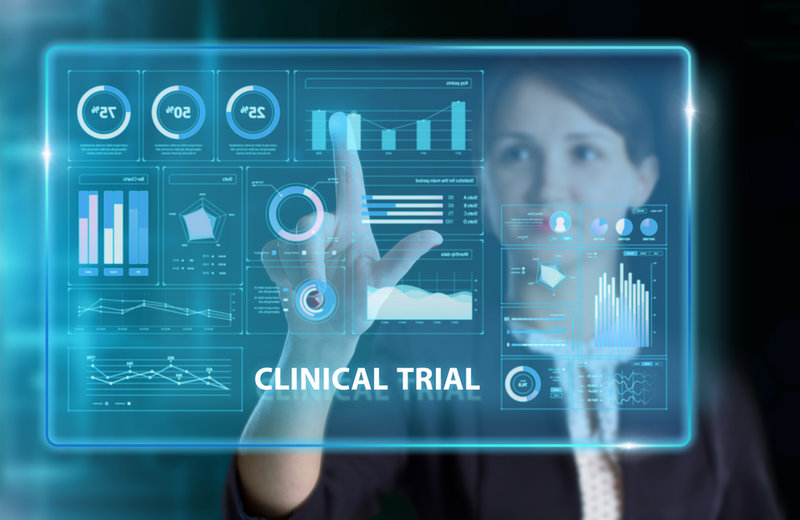 Credit: Shutterstock/ Alfa Photo
The role of decentralised clinical trials (DCTs) in the clinical trial industry has shifted over the past few years. Moreover, the Covid-19 pandemic played a crucial role in drastically shaping how clinical trials can be conducted with decentralised elements.
In the previous updates of the DCT Tracker, Pharma Tech Focus explored the most used endpoints in DCTs, decentralisation elements per therapy area, and who were the main DCT players in 2022.
This new edition of the DCT tracker examines if sponsors are becoming better and smarter at using decentralised elements in their clinical trials. The data analysis reveals that terminated and withdrawn DCTs increased in the second part of the last decade. Yet, it is best to end a study early and it might be necessary to protect trial participants. Since the pandemic, DCT completion rates have improved, but the industry is taking a step back to re-evaluate the benefits of decentralisation.
Drop in DCT completions
The percentage of completed DCTs has slowly declined in the second half of the previous decade, while failure to complete increased. The analysis shows that in 2016, 87% of DCTs were completed however, it dropped to 72% in 2020. A similar trend is observed in completions for all trials, including trials with or without decentralised elements.
For this analysis, we looked at completed, terminated, withdrawn and suspended clinical trials that used one or more decentralised elements. A terminated status refers to a trial that has stopped recruiting and will not start again. Trial suspension means a trial has stopped recruiting but may start again at a later date, whereas study withdrawal refers to a trial that was stopped before enrolling its first patient.
This analysis relied on an exclusive taxonomic approach, which involved the review of thousands of public drug trial records from 2010 to date, as curated in the Clinical Trials Database by GlobalData, the parent company of this publication.
Despite that, it is challenging to completely understand the DCT uptake using public data as most sponsors do not disclose their decentralisation methods, notes Craig Lipset, co-chair of the Decentralized Trials and Research Alliance (DTRA). But while it is difficult to pinpoint absolutes, he adds that it is possible to infer trends.
Brett Kleger, CEO at eClinical technology company Datacubed Health, says that back in pre-pandemic times sponsors saw DCTs as a "new shiny object". The general attitude was more aspirational, and some organisations were piloting some of the decentralisation elements on select clinical trials, says Kenneth Getz, executive director and research professor at Tufts University School of Medicine.
Credit: Shutterstock / metamorworks
Everything changed as Covid-19 forced sponsors to implement decentralisation across the studies and it was often pinned as a way to "rescue" trials during the pandemic. However, Dr Pamela Tenaerts, chief scientific officer at DCT technology provider Medable, says that some of the terminations during the pandemic may have happened because those trials were never meant to be decentralised. "If you want to conduct a trial with DCT elements, then you need to think about it very upfront in your protocol design," she adds.
Getz notes that not all sites were unable to continue their trials. Sites with previous experience with DCTs were able to adjust quickly, while more novice and inexperienced sites struggled to ensure the continuity of research, he notes.
Decentralisation is not the reason to fail
One thing that is certain is that decentralisation elements will not save a badly designed trial. If a trial design includes tens of surveys a day and multiple sensors, patients will still not comply, says Alison Holland, executive general manager of customer value at Medable. "It will not be that the [decentralisation] caused it to fail, it will be the design and data collection patterns," she explains.
Holland says that there is still a tendency for sponsors to "throw a kitchen sink at the protocol" and collect many different data points. Instead, sponsors should prioritise clean outcome data that matters to the hypothesis of the clinical study.
Yet, failure is not always a bad thing. "You want to fail early," says Kleger. Indeed, ending a trial early is sometimes necessary and beneficial to the trial patient population. To avoid failure to complete, sponsors need to involve sites and patients in the clinical trial design which will lead to better trial designs, Tenaerts says.
Collaborating early while designing a trial is also crucial. Holland notes that the application of decentralised methods is different in each disease. While DCT elements can be employed in trials for certain therapy areas, others may require most in-person interactions, adds Kleger.
The data analysis shows that oncology DCTs have the highest percentage of terminations (23.1%), followed by gastrointestinal (14.5%) and immunology (14%) DCTs.
The data analysis shows that oncology DCTs have the highest percentage of terminations (23.1%), followed by gastrointestinal (14.5%) and immunology (14%) DCTs. However, Tenaerts does not agree that sponsors should avoid conducting oncology trials with decentralised components, but says they should instead adopt a framework that best fits that therapy area.
Post-pandemic shift
While the Covid-19 pandemic was a catalyst for DCTs, the following years truly shaped it. Holland says that the last year has helped to define, settle, and embed what to do going forward. Instead of having a centralised DCT team, she says sponsors are now incorporating decentralised components into the standard toolkit for clinical trial conduct.
On the other hand, as the pandemic receded, some organisations paused and took a step back to re-evaluate their DCT approaches. "Many organisations felt that they need much harder data to understand the value proposition of using these solutions and to figure out how best to deploy them in more of a hybrid manner, depending on patient and site preferences," Getz says.
Additionally, it may become standard practice to use technology or other decentralisation elements while conducting trials. Lipset explains that over time new things become normalised. For example, he says, electronic data capture is not special anymore and the same thing may happen with other DCT methods. "However, it is too early to wave that victory flag just yet," he adds.
DCTs are currently going through the Gartner hype cycle, which depicts a pattern that each technology or innovation faces when it is first deployed. Lipset says that DCTs are receding from the peak of inflated expectations towards the trough of disillusionment. While a few years ago, DCTs were a new and shiny object, now decentralisation is at the stage of adoption where sponsors need to work around delivery and operations and generate meaningful evidence. "That's where it will get critical for us to ascend out of the trough of disillusionment and rise up the slope of enlightenment to make this more mainstream," Lipset adds.
Electronic data capture is not special anymore and the same thing may happen with other DCT methods.
To truly understand how decentralisation impacted trial outcomes, quality of data, recruitment and retention rates, The Tufts Center for the Study of Drug Development (Tufts CSDD) has formed a pre-competitive consortium of companies that will share real DCT experiences, Getz shares. The project was funded by the Reagan-Udall Foundation for the FDA with additional seed funding from Medable.
Getz says that it will be a multi-year effort but hopes to have the first readout of some of the high-level data in spring 2024. So far, 50 pharma, biotech and CRO companies have joined the consortium and Tufts is starting to collect data.
"We hope to get really granular so that it will inform future of protocol design activity," Getz notes, adding that people will have a deeper understanding of how remote and virtual support can impact the performance of a trial.