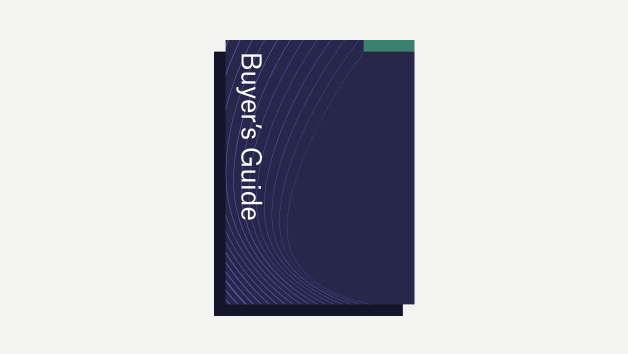 Buyer's Guides act as a downloadable directory for industry buyers actively searching for a product or service. Our Buyer's Guides contain detailed information on the suppliers and their product lines, alongside contact details to aid your purchasing decision.
Freeze drying is a crucial technique to prolong the shelf life of pharmaceutical products. Also known as lyophilisation, the technique stabilises and preserves sensitive products such as biologics, and diagnostic kits, in a permanently storable state.
Choosing high-quality equipment for conducting calibrations on instruments can augment the instrument efficiency, accuracy, safety, and overall performance and enhance the brand value of the companies performing the analysis, testing, or measurement.
Commercial dose non-sterile liquid and semi-solid products, such as ointments, gels, and topical creams, offer a number of advantages to users, such as individual dosing, ease of use and suitability for paediatric and geriatric populations.
Clinical packaging and labelling follow stringently controlled procedures and high-standard quality control measures to assure the safety and functionality of investigational medicinal products, during their storage, distribution, and use. Unlike commercial pharmaceutical packaging, the primary consideration in clinical trial packaging services is protecting the product quality and reliability for research.
The development of biological drugs such as gene and cell therapies and vaccines is boosting the production of injectable drug products in the global healthcare market. Chronic illnesses, ageing population, and faster approval of sterile injectables compared to other drug types are some of the factors responsible for the increase in demand for injectables.
Rising healthcare expenditure, growing geriatric population, increasing incidence of chronic diseases, patent expiration of blockbuster drugs, and increased consumption of generic drugs have created opportunities for API chemical companies, which can provide their expertise to pharmaceutical companies.
Packaging plays a vital role in maintaining the quality, safety, user-friendliness and marketability of drugs and other pharmaceutical products.
API peptides and protein-based drugs are promising therapeutics for the treatment of a variety of metabolic and oncological disorders. More than 100 approved peptide-based therapeutics are currently available in the market, while more than 600 peptide-based pharmacological leads are being investigated worldwide, across various phases of development.
Commercial dose companies form a critical component of the pharmaceutical manufacturing industry's value chain. Commercial dose form manufacturing follows API manufacturing to produce the final dosage form (FDF) such as tablets, capsules and injectables.
The capital-intensive nature of pharmaceutical drug research and development (R&D) activities and the need to hasten the drug development timelines has resulted in an increase in the outsourcing to clinical dose companies for manufacturing.
Pharmaceutical solid dosage forms are the most popular dosage forms in the pharmaceutical industry and are one of the most used drug delivery methods across patient groups.
Active pharmaceutical ingredients (API) for biologics are witnessing rapid growth as pharmaceutical companies focus on the development of advanced therapeutics.
Pharmaceutical compounding has gained popularity as it helps in preparing personalised medications for patients. The individual ingredients are mixed in the exact strength and dosage form required by the patient by a pharmaceutical compounding company.
Specialty pharmacies play a crucial role in medication dosing, disease and side effects management, and patient care. The expert services rendered by them help in improving patient outcomes, minimising costs of the healthcare system, improving medicinal adherence and persistence and saving clinicians' time.
Failing to adhere to prescribed medication regimens is one of the prime reasons for poor patient health outcomes. Pharmaceutical and healthcare companies are working continuously to improve patient adherence, which also impacts disease control and pharmaceutical industry revenues directly.
Pharmaceutical benefit managers and management companies serve as intermediaries between insurance companies, pharmacies, and drug manufacturers. They bring together employers/plan sponsors, health insurers, plan members, drug wholesalers, pharmacies, and drug companies to facilitate better health outcomes at an affordable cost.
Increasing diagnosis of chronic diseases is expected to lead to fast growth in retail pharmacies. The rising incidence of long-standing diseases such as hypertension, diabetes, cardiovascular diseases, and cancer requires prolonged medication and, thus, drives the growth and need for retail pharmacies in the market.
Pharmaceutical wholesalers act as intermediaries between pharmaceutical manufacturers and retailers and facilitate the delivery of the right medicines in a timely, efficient, and secure manner. Wholesale distributors are responsible for guaranteeing product quality and preventing the influx of counterfeited drugs.
Pharmaceutical companies hold permission to market their products directly to consumers. The direct-to-consumer marketing companies for pharmaceuticals are increasingly moving online as it supports the digitisation of information, enabling patients to take control of their health.