Sponsored by Owen Mumford
Sustainable action in the pharmaceutical industry: A progress review
Michael Earl, Director, Pharmaceutical Services at Owen Mumford Ltd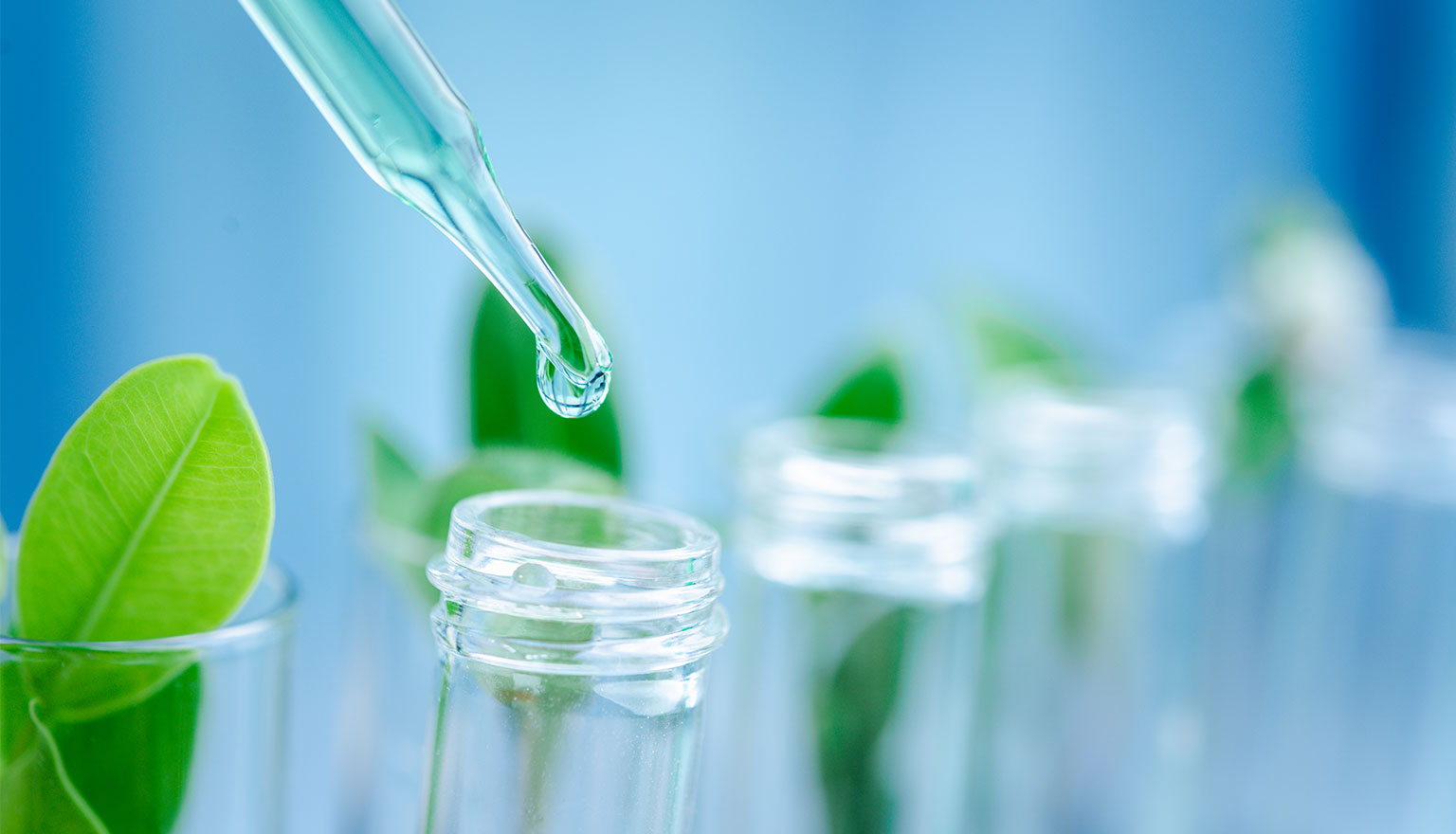 In February 2022, a report by the Intergovernmental Panel on Climate Change (IPCC) concluded that much of the damage caused by global warming was irreversible. However, the report also says there is a brief window of time to avoid the worst1. The pharmaceutical industry has recognised the need for change, making strides in areas such as carbon emissions, waste and water consumption.
Owen Mumford Pharmaceutical Services investigated the industry's progress so far, looking at the top 25 performing companies, to build a picture of what sustainability really means for the sector. This piece shares the findings of that study and provides details of Owen Mumford Pharmaceutical Services' own progress in pursuing a sustainable future.
Biopharma – towards a sustainable future
Significant progress has already been made by leading pharmaceutical companies. The October 2021 Climate Reporting Performance report from Ecoact2 confirmed this progress, with three of the biggest biopharmaceutical firms featuring in the top twenty performing companies. The average ESG score for biopharma was an impressive 61% - well above the average across all industries (53%). However, there is a large discrepancy between the top performing firms and those who have yet to take concrete action. Top performers are not necessarily the biggest companies or located in specific geographies, suggesting that commitment to change is a primary factor. Greater collaboration and exchange between companies may help to narrow the variation between individual businesses in the sector.
Owen Mumford Pharmaceutical Services' analysis considers where hard targets have been publicly set, as a barometer of business' ambitions. Key areas of progress are in water usage, air emissions, waste and energy. Water targets focus on reducing consumption and cleaning and reprocessing water. Around half of pharma companies have set targets, with one major firm looking to achieve 100% water 'neutrality' by 2025, where wastewater is recycled, re-used and captured from rainwater. With regards to air emissions, around 70% of pharma companies have established goals to reduce carbon emissions but also curb the release of gaseous pollutants. Reducing waste may be considered more challenging in the industry, with 28% of companies setting targets to reduce their waste emissions by at least one quarter. The approach can vary with some companies targeting a zero-waste strategy and others attempting to avoid reliance on landfill. Energy policies are focused on a combination of renewables, self-generation and increasing energy efficiency in the manufacturing process. Optimising manufacturing energy efficiency can lead to savings of 25% or more in most cases3.
There remain areas where clear targets are noticeably lacking, notably packaging and pharmaceutical contamination. Despite various policies in these areas, there is a distinct lack of hard targets. Firstly, it is surprising that only 13% of companies have set packaging targets since this aspect is relatively less complex to address than others. Some are looking at rebalancing the use of plastics with recycled/sustainable paper, but there are other measures that can be explored. Reducing packaging components or weight, for instance, has the added benefit of rationalising transport and shipping. Pharma companies can look to industries that are further ahead for best practice examples. Secondly, pharmaceutical production and waste may be contributing to Anti-Microbial Resistance (AMR)4. A new study by The Lancet shows that antimicrobial-resistant bacteria may have directly accounted for 1.27 million deaths in 20195 , while another suggests this could grow to 10 million deaths annually by 20506 . While 84% of companies do have policies related to Pharmaceuticals in the Environment (PiE) and 36% on Anti-Microbial Resistance (AMR), there are no concrete targets in these areas – and action is needed urgently.

Owen Mumford Pharmaceutical Services – Achievements and future developments
The supply chain will be an important component in meeting sustainability objectives in healthcare especially with respect to achieving scope 3 compliance. Owen Mumford Pharmaceutical Services' ESG journey started some time ago, and we have made significant headway – though we are keen not to lose focus on the work still to be done. Some of our notable achievements include 99+% renewable energy across our UK sites and zero waste going to landfill sites. In 2021, we became a B Corp certified company, following an assessment of our environmental and broader ESG efforts, joining a 4,000-strong community of businesses worldwide. To make sure we don't lose momentum, we are now a member of the Science Based Targets initiative (SBTi), which helps companies set realistic emissions targets that are backed up by climate science. The business is committed to reaching net zero by 2045 – in line with the NHS targets.
Lastly, we're excited to have started construction on a new state-of-the-art production facility in Witney, Oxfordshire. We've factored sustainability into our decision-making for the project right from the beginning. The £14 million production site has been designed to obtain BREEAM certification, the world's leading sustainability assessment for buildings. We have been careful to ensure there is no negative impact on the biodiversity of the area and we have used the latest technology and materials for optimal energy efficiency. The Witney site will become a centre of excellence for automation and assembly of innovative medical devices – all while preserving the surrounding environment.
Conclusion
The pharmaceutical industry is ahead of the curve in setting hard targets for environmental action. Targets are being set in most of the key areas by companies of all sizes. However, every company must be part of the solution if we are to build a truly sustainable industry. Those of us in thepharmaceutical supplier network must also play our part; sharing achievements and initiatives can help to pave the way for others, and to promote valuable solutions for companies that are unsure where to start.
1 BBC News, Climate change: IPCC report warns of 'irreversible' impacts of global warming, 28th February 2022 https://www.bbc.co.uk/news/science-environment-60525591
2 Ecoact, The Climate Reporting Performance of the DOW 30, EURO STOXX 50 and FTSE 100, 2021 edition https://info.eco-act.com/en/climate-reporting-performance-research-2021
3 PwC, Towards a Net Zero future in pharma - the role of continuous manufacturing, 17 February 2021 https://pwc.blogs.com/health_matters/2021/02/towards-a-net-zero-future-in-pharma-the-role-of-continuous-manufacturing.html%20
4 See, for instance, Pharmaceutical waste and antimicrobial resistance, Ahmad, Akram et al. The Lancet Infectious Diseases, Volume 17, Issue 6, 578 - 579 https://www.thelancet.com/journals/laninf/article/PIIS1473-3099(17)30268-2/fulltext
5 Global burden of bacterial antimicrobial resistance in 2019: a systematic analysis, Antimicrobial Resistance Collaborators. The Lancet, Volume 399, Issue 10325, 629-655 https://www.thelancet.com/journals/lancet/article/PIIS0140-6736(21)02724-0/fulltext
6 World Health Organization, New report calls for urgent action to avert antimicrobial resistance crisis, 29 April 2019, https://www.who.int/news/item/29-04-2019-new-report-calls-for-urgent-action-to-avert-antimicrobial-resistance-crisis