Five things to consider for building an Industry 4.0-compatible supply chain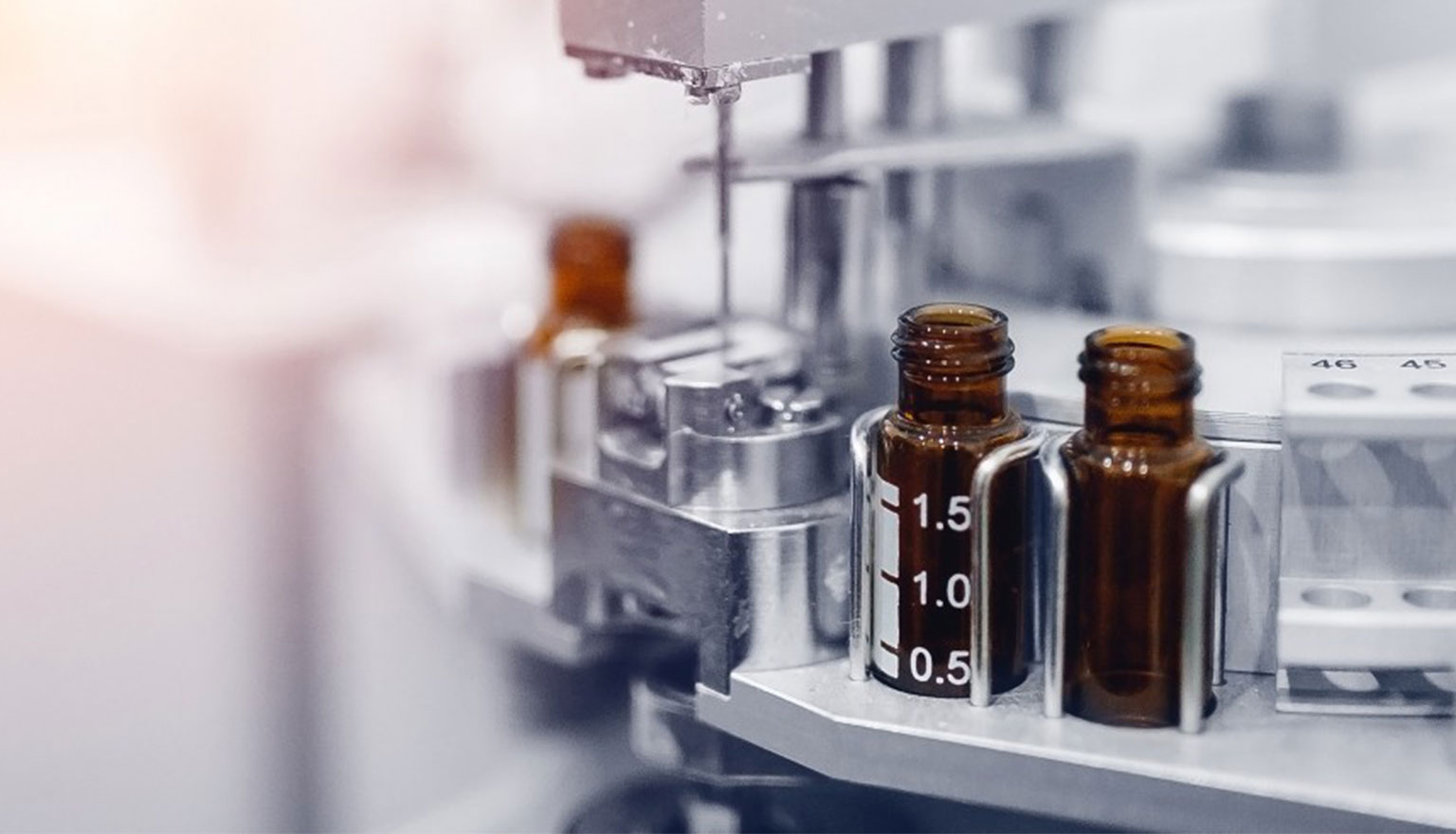 Although slower to adopt the technology than some other sectors, the pharmaceutical industry has recently been making moves towards Industry 4.0. Advanced data technologies and automation will be embraced more and more over the next five years in the industry, and quality and efficiency will go up as a result.
In the natural next step, the industry will look towards its supply chain. Some distribution centres are already embracing Industry 4.0 principles, but what about the packaging component industry? Pharmaceutical Technology spoke to Rahul Thakar, technical key account manager at Datwyler, to discuss his vision for a modernised supply chain, including five considerations on Industry 4.0 in the packaging component manufacturing arena.
1. Automated workforce
Automation promises to deliver a lot. While the obvious productivity gains from having a robotic workforce are at the top of many people's lists, the benefits of automation go much further. Firstly, as output skyrockets, so does quality. Imagine a human operator, Precision and consistency levels may decline between the first and last hours of their shift. The quality of their work naturally differs from other employees too, especially those based in different parts of the world. Now imagine an automated facility, and none of this remains a concern.
"Anytime you automate a process, it brings more consistency," explains Thakar. "This is especially relevant in terms of improving quality for pharmaceutical components because, if you're eliminating the human factor out of the process, then you are directly eliminating biological contamination, which is a huge quality concern. One of the most common quality deficiencies that we see in the pharmaceutical packaging world is human hair."
Datwyler is a leading supplier of high-quality elastomer components for parenteral drug packaging. Many parenteral packaging component companies have been slow to adopt full automation. Ten years ago, Datwyler took the initiative to invest in robotic process automation (RPA), and has been pioneering the concept through its standardised, state-of-the-art FirstLine™ manufacturing environment ever since.
2. Digitalised facilities
While full automation may be far off for some, there's no denying that the time to digitalise the pharma supply chain is now. Making digitalisation a key part of your corporate strategy has countless advantages, from increasing business efficiency to improving data quality, increasing cyber security, and enabling more informed decision-making.
Going paperless also brings practical quality benefits as it reduces the possibility for cellulose, one of the largest contaminants found in packaging components, to be introduced into production. And with everything done digitally, information can be accessed and shared easily, facilitating collaboration within the company and with customers.
This is one of Datwyler's key competitive advantages and an area it seeks to continue making targeted investments in. "The entire US FirstLine™ facility is digitalised, which means it's paperless. We're gathering data that can then be controlled and maintained from a central place anywhere in the world, which is the essence of Industry 4.0," explains Thakar.
Digitalisation has helped Datwyler achieve its required levels of flexibility too. "In our business model everything is made to order, so we need to adapt very quickly. We produce a range of types of products, but the machinery in the processes remain the same and they can be programmed to quickly change to a different production schedule," he adds.
3. Data analytics
Automation and digitalisation aside, data is the key asset that will power Industry 4.0, and pharmaceutical companies and their packaging component suppliers are starting to realise they need to be more data-driven. As they begin to look more closely at the vast amounts of big data available within their facilities, major opportunities have been discovered.
"When you gather all of this data, it enables you to feed that data back, analyse it, and look at trends," says Thakar. Predictive maintenance is one possibility that could significantly help businesses boost productivity and secure business continuity. "Since FirstLine™ is a digitalised facility, it allows us to take preventive maintenance actions. It protects our equipment but also our products because we can make better decisions and, if needed, communicate something to our clients in advance."
4. Industrial Internet
When artificially intelligent manufacturing equipment linked up to the Internet of Things, the Industrial Internet of Things (IIoT) was born. "Because machines can be connected globally over the Industrial Internet, they can actually be accessed from one location. At Datwyler, we can troubleshoot a machine in the US sitting in Belgium, for example. It's very powerful and completely in line with Industry 4.0 principles."
In addition, machine to machine (M2M) technology enables these systems to share data between themselves. Such horizontal integration is possible without the IIoT, but the latter takes M2M to the next level, creating an ecosystem of machines that communicate with each other through cloud networking platforms. Over the Industrial Internet, physical and virtual worlds become connected, creating the perfect architecture for Industry 4.0 to be developed upon.
5. Sharing data across the supply chain
By nature of the industry's strict regulations and rigorous need for quality, there is often a lack of trust in the pharmaceutical supply chain. But, in Thakar's view, Industry 4.0 could change this by enabling closer partnerships.
"There is a trend emerging in the industry where pharmaceutical companies would like to get away from quality inspections," he explains. "They'd like to be in a place where they can trust their suppliers. That trust comes from transparency and it could be achieved if suppliers are able to provide the data we generate directly to clients. That way, pharma companies have no reason to perform a duplication of efforts and waste so many man hours in inspections."
Final thoughts
Industry 4.0 presents exciting opportunities for the pharmaceutical packaging sector. Thakar summarises the end-goal well: "The tenet of Industry 4.0 is to utilise the Internet of Things, generate big data, anticipate trends, and be proactive as opposed to reactive, so that through this data gathering and intelligence we can take better decisions to automate our processes and make them better. The ultimate goal is to realise efficiencies, synergies, and improve product quality."
There is a lot to work towards and much to consider. But, with the transformation gaining traction and companies such as Datwyler pioneering the change, the pharmaceutical industry and its supply chain could start achieving those goals sooner than expected.