A decade on, what's next for CAR-T therapies?
Bruce Levine, co-inventor of Kymriah, talks to Adam Zamecnik about the past, present, and future of CAR-T therapies and how to enable equitable access to cell and gene therapies.
Bruce Levine, PhD, co-inventor of Kymriah
More than a decade after the first patient was treated with a CAR-T therapy, six therapies relying on the same principles have been approved by the US Food and Drug Administration (FDA) and marketed to thousands of patients. But access to these treatments continues to remain limited due to high price tags and variable availability across regions.
Currently, all approved CAR-T therapies are autologous, where T cells taken from patients are modified and then re-infused. This approach remains logistically complex, which builds the desire for allogeneic treatments that can be manufactured from unrelated donors on a larger scale. But while companies continue studying allogeneic CAR-T therapies, including for their coveted use in solid tumours, such advancements remain challenging.
More broadly however, several advancements are on the horizon for cell and gene therapies in 2023. This includes the first potential approval of a CRISPR-based gene therapy called exa-cel, which is developed by CRISPR Therapeutics and Vertex Pharmaceuticals.
In an exclusive interview with Pharmaceutical Technology, Bruce Levine, PhD, talks about the past, present, and future of CAR-T therapies and what challenges lie ahead. Levine is credited as a co-inventor of Novartis's Kymriah (tisagenlecleucel)–the first approved CAR-T therapy, and is currently the Barbara and Edward Netter professor of cancer gene therapy at the University of Pennsylvania, Philadelphia. Levine also discusses the potential role of the International Society for Cell & Gene Therapy (ISCT), where he serves as the Chair of the Strategic Advisory Council.
This interview has been edited for clarity and length.
Adam Zamecnik: We observed the ten-year anniversary of the first patient being successfully treated with a CAR-T therapy in May 2022. It will be six years since the US FDA approval of Kymriah in August this year. How has the field changed in recent years?
Bruce Levine: We now have six approved CAR-T therapies. And my estimate is that between 25,000 and 30,000 patients have been treated with those therapies globally, which does not include patients treated in clinical trials.
We have the emergence of this new pillar of medicine, which is out of the lab and beyond clinical trials now. What we now need to do better at is access; both in other countries and within countries beyond the premier centers and big cities…to give access to all patients who could benefit from these advanced therapies.
Adam Zamecnik: What is the ISCT doing to tackle supply and access-related obstacles in the CAR-T field?
Bruce Levine: The ISCT engages with professionals in 65 countries. To give a sense of how things have grown in terms of access, in 2019, we had approximately 1,450 members. At the end of last year, we had 2,800. And this year, we're going to be well into the 3,000s. [We engage] with not only other professional societies and professionals, but also people in government.
But it's more complex than that. Do oncologists in regional and rural areas need to be educated more on these advanced therapies? How can we better educate the patients? There are issues of geography, but also issues of economics. As an example, you'd need a caregiver to accompany you to a distant treatment site. It's a multifaceted issue and we perhaps need to go beyond our comfort zone in science and clinical development to understand what barriers patients are really facing.
Adam Zamecnik: Cell and gene therapies often come with a high price. How can we make sure patients can access these treatments despite the high costs?
Bruce Levine: [It is] distressing as a scientist to work on something that patients cannot access. We must approach this on several fronts. First, by going back to the lab and looking at how we can engineer the process to make these therapies much less expensive. And coming back to the ISCT, we have a series of roundtables that go beyond the traditional didactic sessions, which address the issue of patient access. Finally, [we're] working with other organisations such as the Alliance for Regenerative Medicine to understand this challenge and address it from complementary directions.
Adam Zamecnik: What is being done to realise the full potential of CAR-T therapies in solid tumours?
Bruce Levine: I often get questions on why there hasn't been progress in solid tumors. And my answer is that there is progress, but it's just not as fast as we would like. It's a much more challenging environment in terms of immunosuppression and the choice of targets is not as clean as with CD19 or BCMA.
We also have the challenge of delivery. With blood cancers, you inject the product, and the cells are there, and the target is there. But with solid tumors, you must have [cell] trafficking inside the tumor, to be able to have the T cells reach the target.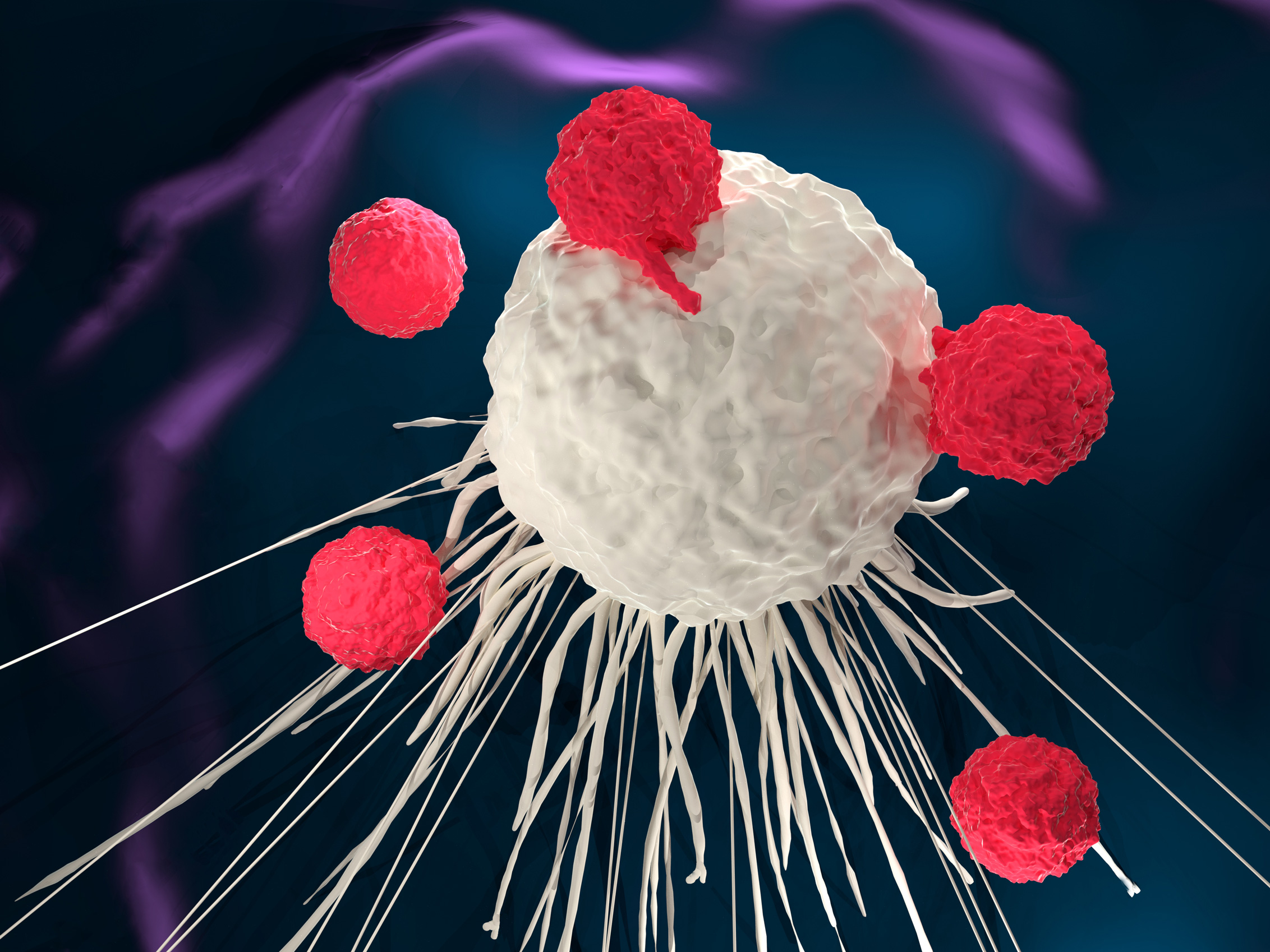 Credit: Shutterstock/Meletios Verras
Adam Zamecnik: Allogeneic CAR-T therapies are often described as the future of the field. Do you agree and if so, what are the key challenges here?
Bruce Levine: I'm trained as an immunologist, and I've learned since early days that the immune system evolved to tell the self from the non self......[Levine highlights how most investigational therapies are autologous, with the exception of Atara Biotherapeutics' allogeneic T cell therapy Ebvallo (tabelecleucel), approved to treat relapsed or refractory Epstein-Barr virus positive post-transplant lymphoproliferative disease in the EU]. There's a reason for [why most therapies are autologous], and that is the challenge of the self and the non self. That's not to say that we couldn't have some approvals coming next year or the year after that for allogeneic therapies. But there is that significant challenge.
But I think we've never had more tools than we have now in synthetic biology, genetic engineering, enhanced potency design switches and CRISPR. There has been extremely rapid progress. Exa-cel is almost certainly going to the first CRISPR engineered product [to be approved]. But we need to recognize the challenge of solid tumours.
Adam Zamecnik: Wow can regulators ensure that they nurture future innovations in the field?
Bruce Levine: Well, there are a lot of challenges of different types. Across the world, to varying degrees, the regulations were written in an era of small molecules and biologics. But the challenges are different for cell and gene therapies.
One challenge is in potency. We have products that are living therapies. How do you characterise and think about the potency of a living drug when that final product is still changing and dividing? The biology is different after these products are infused and demonstrating that in a product release is very complex.
Adam Zamecnik: As someone who stood at the beginning of this field, what are you looking forward to in the future?
Bruce Levine: I'm really excited about the first potential CRISPR approval because it represents two elements; the integration of new technology, and the availability in a generally underserved population. If I had to pick one [event], I think that would be the one that we can really celebrate as scientists and as patient advocates. I think we're in what one might call a "cellphone moment" where these therapies were worked on for some time are now entering the mainstream in the lay press and in films.…I think we're at that point of these advanced therapies entering the common consciousness now.