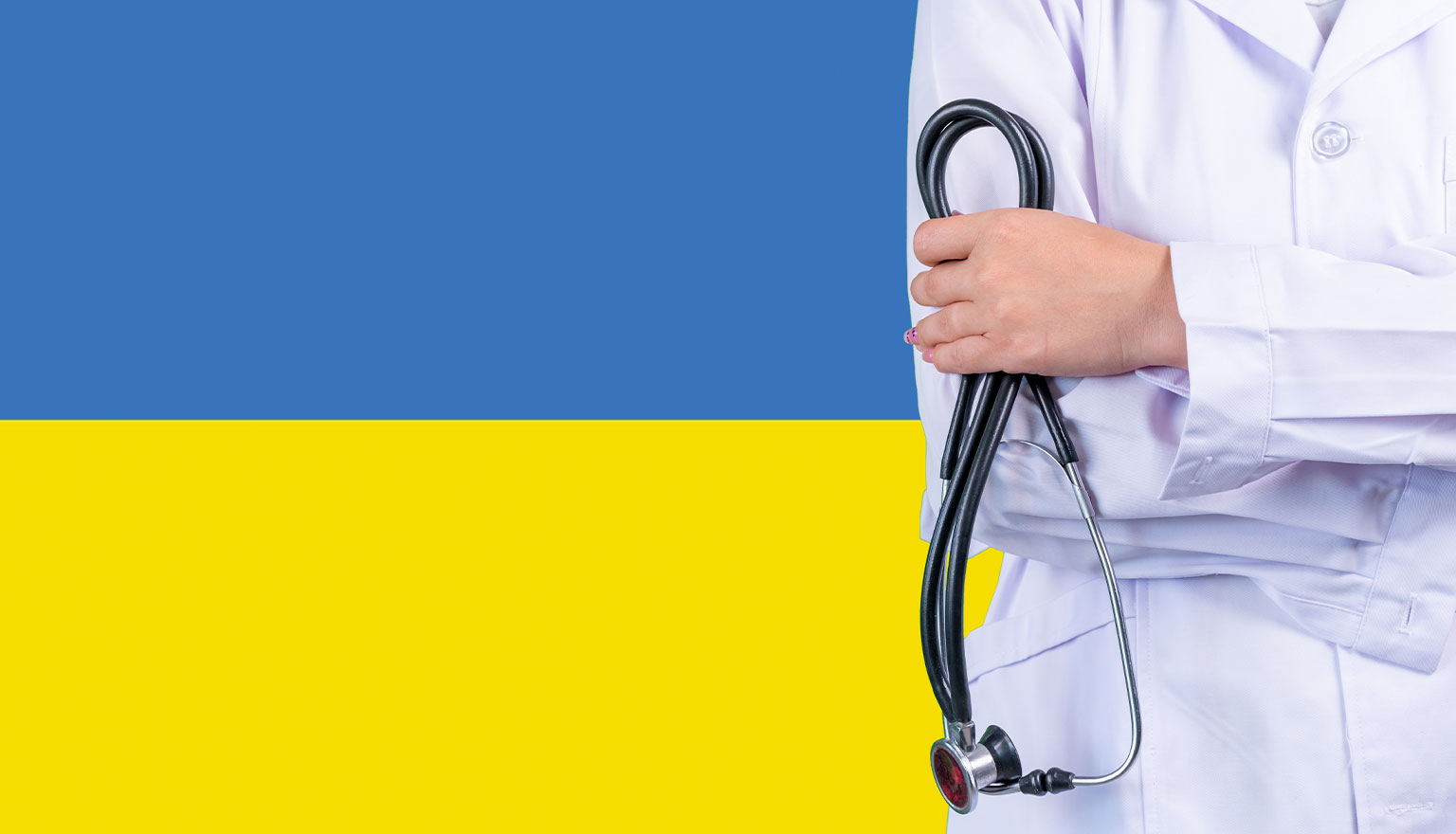 Image: Atomwise CEO and co-founder Abraham Heifets
The telemedicine community has rallied to provide support to patients in Ukraine
Due to advancements and refinements prompted by the Covid-19 pandemic, telemedicine has proven critical during the invasion.
Dr Judith M. Sills. Credit: Arriello
Dr Eric Caugant. Credit: Arriello
Since the beginning of the Russian invasion of Ukraine, critical healthcare facilities and infrastructure in Ukraine have been decimated by airstrikes and heavy artillery shelling. On 19 April, the World Health Organisation (WHO) confirmed there had been at least 147 attacks on medical facilities across Ukraine, including maternity and cancer hospitals. In addition, around 12 million Ukrainians have been displaced, with more than five million people fleeing to neighbouring countries.
The conflict has led to an increased demand for services due to injured soldiers and civilians; disruptions to normal healthcare delivery due to damaged hospitals and other facilities; and injured, killed or displaced healthcare professionals (HCPs). Due to advancements and refinements prompted by the Covid-19 pandemic, telemedicine has proven to be a critical resource during this new crisis, with many technology companies and healthcare providers around the world stepping up to provide virtual care to Ukrainian soldiers, civilians and refugees.
Several telemedicine coalitions have formed over the past two months. For example, a group of digital health professionals founded Health Tech Without Borders (HTWB) in response to the crisis in Ukraine. It is an independent, global, non-profit organisation providing digital health and telehealth aid, and launched the Ukraine Telehealth Relief initiative to provide free telehealth and remote consultations to Ukrainians. HTWB aims to help Ukrainian hospitals cope with the influx of patients, provide psychological support to those affected by the conflict, and support Ukrainian refugees. To date, more than 400 HCPs from more than 20 countries and more than 40 healthtech companies are supporting the group.
HTWB's healthtech partners include Ukrainian telehealth platform Doctor Online, US-based charity LeoDoc Foundation (which has been providing free telehealth consultations to Ukrainians affected by the war), Polish mental health digital platform Helping Hand, Estonian startup Triumf Health (which is offering its psychological solution, Triumf Hero, free of charge for Ukrainian children), and Estonian telehealth platform Viveo Health. In addition, led by the US-based Centre for Telehealth and e-Health Law (CTeL), the Telehealth4Ukraine Coalition is working to bring together telehealth providers to support virtual humanitarian healthcare efforts in Ukraine and the surrounding countries. CTeL's aim is to build a dynamic database of volunteer healthcare providers and translators that non-governmental organisations in Ukraine can utilise for virtual care support.
Last month, US-based telemedicine company VSee announced that it would provide Ukrainians with free 24/7 virtual visits with American and European HCPs through its charitable telemedicine platform, Aimee. This Ukrainian/English dispatch service, named Project Aimee, collects medical requests and matches them with an appropriate physician. The platform is connected to Tesla's Starlink internet network and its focus is on battlefield wound and trauma, specialist consults for Ukrainian primary care physicians, and direct-to-consumer primary and urgent visits. It also provides free telemedicine software to link Ukrainian hospitals and clinics to create a nationwide healthcare network via shared electronic health records and patient case routing. According to VSee, several thousand physicians and hundreds of translators have joined the platform to provide assistance.
Israel's largest hospital, the Sheba Medical Centre, is using a range of digital technologies from Israeli companies to provide Ukrainian refugees with remote care services through its Sheba Beyond virtual hospital, which was set up during the Covid-19 pandemic to bring hospital-grade treatments to any patient in any location. Examples of technologies supporting Sheba's obstetrics and gynaecology department include the Pulsenmore portable prenatal ultrasound device, HeraMED's digital monitoring platform and the llumigyn Gynescope system. TytoCare's telehealth kit allows for refugees to be examined remotely, while Biobeat's platform monitors vital signs and displays them in real-time on the remote physician's dashboard.
While telemedicine cannot address all healthcare challenges in Ukraine, such as the lack of medicines and other medical supplies, it can play a critical role in emergency response by maintaining continuity of care for affected individuals and reducing the burden on humanitarian organisations. Lessons learned during the Covid-19 pandemic have allowed telemedicine services to be set up quickly in Ukraine and the surrounding countries. Despite this, the continued provision of telemedicine in Ukraine faces several challenges, including damaged or unstable internet and phone networks and cybersecurity risks to patient data.